About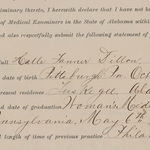 Halle T. Dillon, an African American and a graduate of the Woman's Medical College in Philadelphia, was the first woman licensed to practice medicine in the state of Alabama. At the time of the exam, she lived in Tuskegee and planned to work in Macon County.
This medical examination, which took place from August 17 to 25, 1891, is divided by subject. Each section begins with a series of typed questions, followed by Dr. Dillon's handwritten responses.
The full application and examination is available in the ADAH digital collections.
Works
All works are fully transcribed.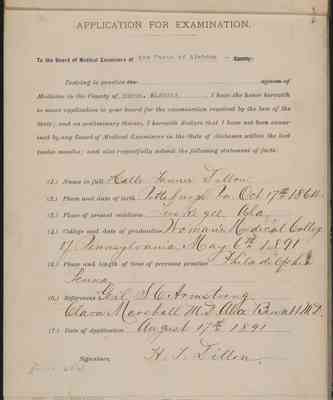 1 page: 0% indexed, 100% transcribed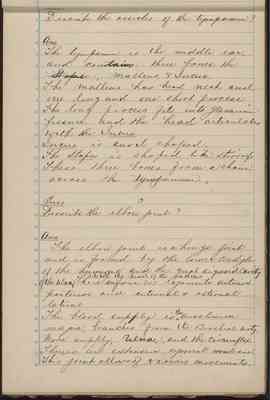 8 pages: 0% indexed, 100% transcribed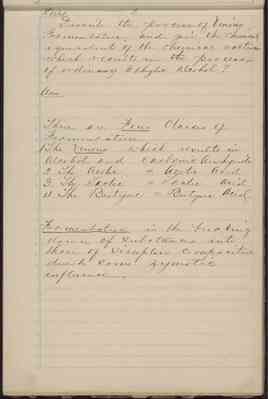 6 pages: 0% indexed, 100% transcribed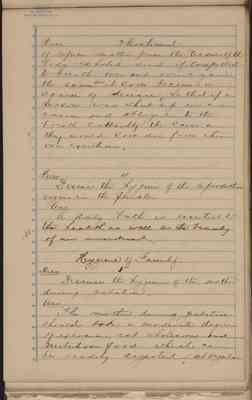 9 pages: 0% indexed, 100% transcribed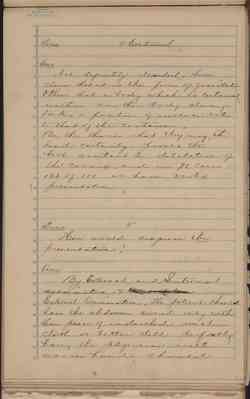 7 pages: 0% indexed, 100% transcribed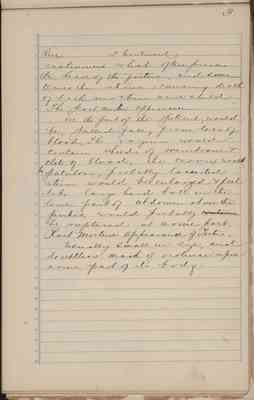 13 pages: 0% indexed, 100% transcribed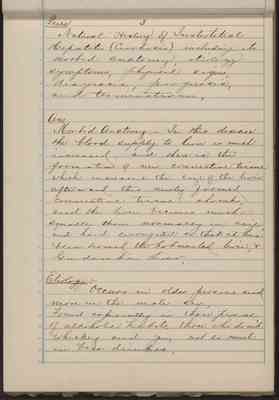 16 pages: 0% indexed, 100% transcribed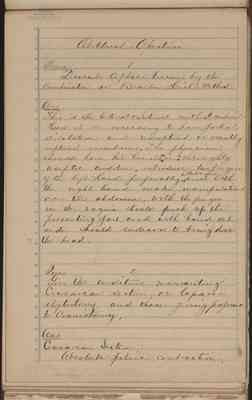 5 pages: 0% indexed, 100% transcribed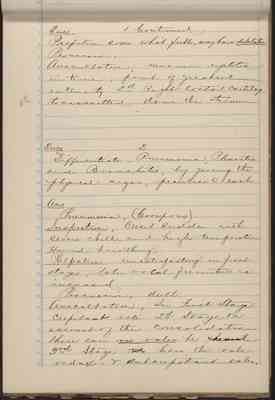 12 pages: 0% indexed, 100% transcribed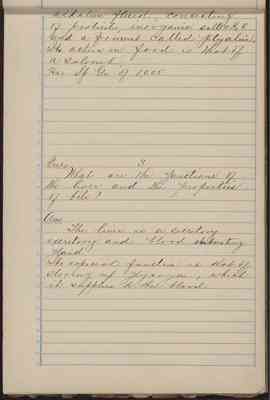 8 pages: 0% indexed, 100% transcribed
Displaying Work 1 - 10 of 15 in total
Subject Categories