About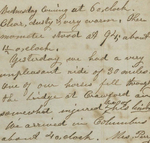 Laura Beecher (niece of abolitionist Henry Ward Beecher and cousin of Harriet Beecher Stowe) moved from New Haven, Connecticut, to Alabama in 1848. Later that year, she married James Comer, a planter in Russell County. Despite her family's strong ties to the abolitionist movement, Laura Beecher and her husband were staunch supporters of slavery and the Confederacy, providing money and supplies for the Confederate cause.
In this diary (1846 to 1867) she writes about religion, education, and her travels between Alabama and New Hampshire. In notable passages, she describes Henry Clay's funeral procession and discusses reading her cousin's new book, Uncle Tom's Cabin.
Blank pages and clippings have been omitted from this transcription project, but the full diary is available in the ADAH digital collections.
Works
All works are fully transcribed.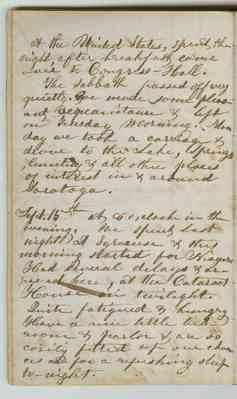 78 pages: 0% indexed, 100% transcribed
Subject Categories