About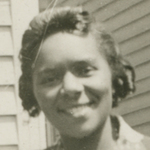 Lavinia Bright was born in 1916 in Alabama, and her family moved to Detroit, Michigan, in 1920. There she attended Northwestern High School and Wayne State University, after which she taught elementary school for over forty years. She married William Walker in 1946, and the couple had one son.
In this diary (1930 to 1934), Lavinia documented her dreams and concerns as she graduated from high school and entered college. Although the entries are brief, they address a wide variety of topics including fashion, dating, race relations, and the impact of the Great Depression on her daily life. A different date is printed on each page of the diary, with space for writing entries for several years.
The covers and title page have been omitted from this transcription project, but the full diary is available in the ADAH digital collections.
Works
All works are fully transcribed.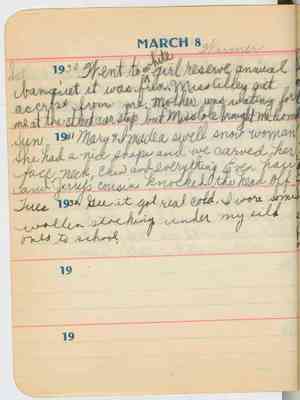 363 pages: 0% indexed, 100% transcribed
Subject Categories