About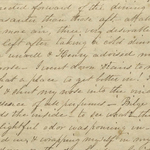 Melissa Russell, a native of Springfield, Massachusetts, traveled to Alabama in 1835 with her brother, Henry. She kept this diary during their trip from New York to Mobile, and then up the Alabama River to Tallassee, where Henry worked as an Indian agent.
In this diary, Russell describes fellow travelers, accommodations, social activities, and towns she visits. The full document is available in the ADAH digital collections.
Works
All works are fully transcribed.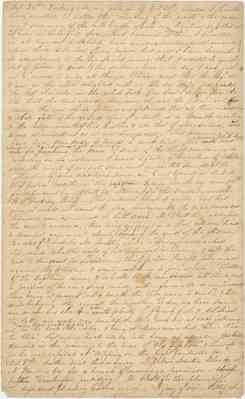 18 pages: 0% indexed, 100% transcribed
Subject Categories