About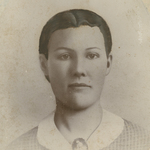 Nannie Nix was in 1837 in Lawrence County, Alabama. After studying education at Mary Sharpe College in Winchester, Tennessee, she moved to Guntersville, Alabama. She taught in the public school there from 1862 to 1863 (when she married Samuel King Rayburn), and resumed teaching in 1871, instructing a class of approximately 30 students at her home.
In this diary (1865 to 1866), Rayburn discusses daily life on her family's farm in Guntersville, Alabama. Entries generally deal with domestic concerns, such as caring for her infant daughter and maintaining the household during her husband's frequent absences, but in a few passages she reflects directly on the devastation of the Civil War and its aftermath.
Blank pages, scribbles, and notes unrelated to the diary's entries have been omitted from this transcription project, but the full diary is available in the ADAH digital collections.
Works
All works are fully transcribed.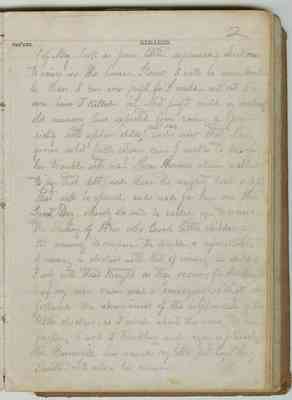 18 pages: 0% indexed, 100% transcribed
Subject Categories