About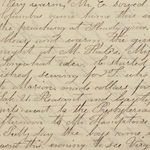 Sarah Rodgers Rousseau was born in 1815 in Morgan County, Georgia. She married Thomas Espy in 1836, and the couple had seven children. In 1849, the family moved to Dublin in Cherokee County, Alabama.
In this diary (1859 to 1868), Espy discusses topics such as family life, church activities, weather, household chores, and her experience during the Civil War. The first few pages appear to be missing.
The full document is available in the ADAH digital collections.
Works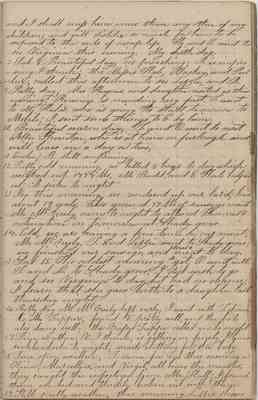 276 pages: 0% indexed, 64% transcribed, 36% needs review
Subject Categories