About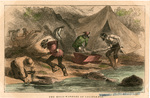 Letters written by various people during the Gold Rush era 1848-1855. Please note that historical materials in the Gold Rush Collections may include viewpoints and values that are not consistent with the values of the California State Library or the State of California and may be considered offensive. Materials must be viewed in the context of the relevant time period but views are in no way endorsed by the State Library. The California State Library's mission is to provide credible information services to all Californians and, as such, the content of historical materials should be transcribed as it appears in the original document.
Works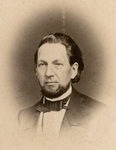 Joseph A. Benton came to California in 1849, during the gold rush. He first settled in Sacramento, where he founded the First Congregation Church in 1851. He was a pastor for many years as well as a professor of Biblical literature at Pacific Theological Seminary. In 1863 he was elected to the...
Some pages still need work. Help out!
866 pages: 1% indexed, 14% transcribed
Subject Categories