27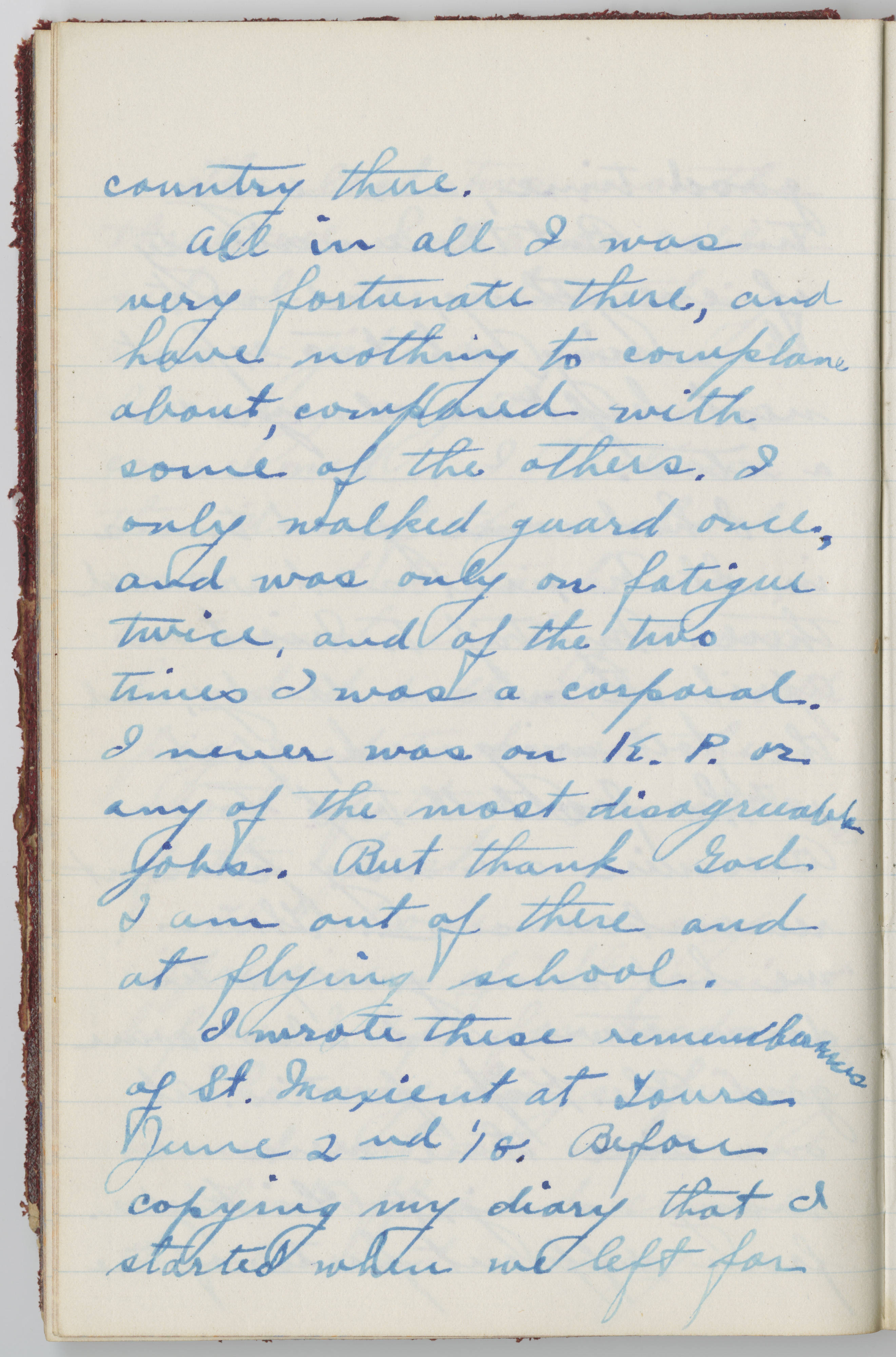 country there.
All in all I was
very fortunate there, and
have nothing to complane
about, compared with
some of the others. I
only walked guard once,
and was only on fatigue
twice, and of the two
times I was a corporal.
I never was on K.P or
any of the most disagreeable
jobs. But thank God.
I am out of there and
at flying school.
I wrote these remebrances
at St. Maxient at Tours.
June 2nd '18. Before
copying my diary that I
started when we left for
Page Notes
Please sign in to write a note for this page
K.P in the 2nd paragraph is my best guess. I googled St. Maxient and discovered it is really St. maixent hence the (sic)