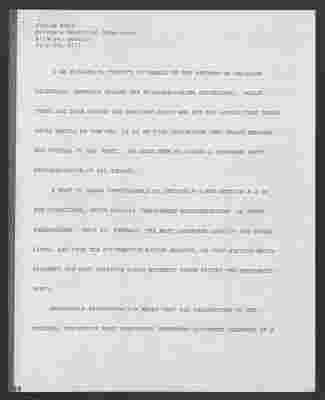 Julian Bond Delegate Selection Commission Atlanta, Georgia July.20, 1973
I AM PLEASED TO TESTIFY ON BEHALF OF THE REFORMS ON DELEGATE SELECTION, COMMONLY CALLED THE MCGOVERN-FRASER GUIDELINES. WHILE THERE ARE SOME WITHIN THE DEMOCRAT PARTY WHO ARE NOW SAYING THAT THESE RULES SHOULD BE CHANGED, IT IS MY FIRM CONTENTION THAT THESE REFORMS ARE CRUCIAL TO OUR PARTY. WE NEED THEM TO INSURE A STRONGER PARTY, REPRESENTATIVE OF ALL PEOPLE.
I WANT TO SPEAK PARTICULARLY TO SECTION A-1 AND SECTION A-2 OF THE GUIDELINES, WHICH DISCUSS "REASONABLE REPRESENTATION" IN STATE DELEGATIONS. THIS IS, PERHAPS, THE MOST IMPORTANT PART OF THE GUIDE LINES, AND WITH THE AFFIRMATIVE ACTION MANDATE, IS THAT SECTION WHICH PRESENTS THE MOST POSITIVE STEPS RECENTLY TAKEN WITHIN THE DEMOCRATIC PARTY.
REASONABLE REPRESENTATION MEANS THAT ALL DELEGATIONS TO THE NATIONAL CONVENTION MUST ADEQUATLEY REPRESENT DIFFERENT SEGMENTS OF A
Last edit 9 months ago by
BB Vincelette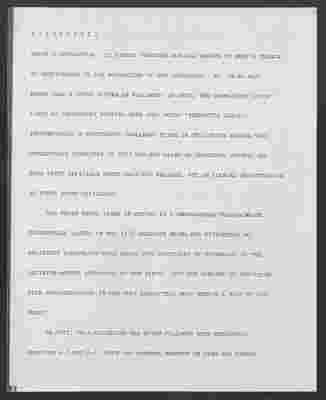 STATE'S POPULATION. IT SIMPLY PROVIDES FOR ALL GROUPS TO HAVE A CHANCE TO PARTICIPATE IN THE NOMINATION OF OUR PRESIDENT. IT, IN NO WAY, MEANS THAT A QUOTA SYSTEM BE FOLLOWED; IN FACT, THE COMMISSION GUIDE LINES AS ORIGINALLY WRITTEN MAKE THAT POINT "PERFECTLY CLEAR". INCIDENTALLY, A SUCCESSFUL CHALLENGE FILED IN THIS STATE BEFORE THE CREDENTIALS COMMITTEE IN 1972 WAS NOT BASED ON IMAGINARY QUOTAS, AS SOME PARTY OFFICIALS MIGHT HAVE YOU BELIEVE, BUT ON ILLEGAL MANIPULATION BY STATE PARTY OFFICIALS.
THE WHOLE PHONY ISSUE OF QUOTAS IS A SMOKESCREEN THORUGH WHICH DISGRUNTLED LOSERS IN THE 1972 DELEGATE RACES ARE ATTEMPTING TO RE-INSERT THEMSELVES ONCE AGAIN INTO POSITIONS OF DOMINANCE IN THE DECISION-MAKING APPARATUS OF THE PARTY. BUT THE CONCEPT OF PROVIDING PAIR REPRESENTATION IS ONE THAT ABSOLUTELY MUST REMAIN A PART OF OUR RULES.
IN 1972, THIS GUIDELINE WAS OFTEN FOLLOWED OVER ZEALOUSLY. SECTIONS A-1 AND A-2, WITH THE GENERAL MANDATE ON OPEN AND TIMELY
Last edit 9 months ago by
BB Vincelette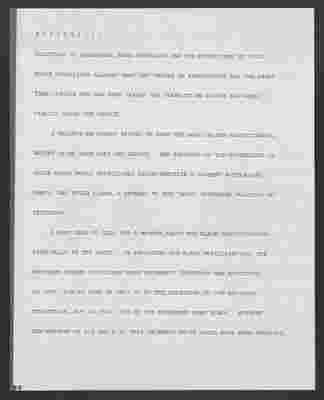 SELECTION OF DELEGATES, WERE OPERATIVE FOR THE FIRST TIME IN 1972. THESE GUIDELINES ALLOWED MANY NEW PEOPLE TO PARTICIPATE FOR THE FIRST TIME, PEOPLE WHO HAD BEEN TRYING FOR YEARS TO BE ACTIVE AND WERE FINALLY GIVEN THE CHANCE.
I BELIEVE WE CANNOT AFFORD TO SHUT THE DFOOR ON NEW PARTICIPANTS, HAVING GIVEN THEM ONLY ONE CHANCE. ANY REVERSAL OF THE GUIDELINES IN THESE AREAS WOULD EFFECTIVELY DISENFRANCHISE A SEGMENT WITHIN OUR PARTY, AND WOULD SIGNAL A RETREAT TO THE "BOSS" DOMINATED POLITICS OF YESTERDAY.
I WANT ALSO TO TALK FOR A MOMENT ABOUT THE BLACK PARTICIPATION, ESPECIALLY IN THE SOUTH. IN PROVIDING FOR BLACK PARTICIPATION, THE MCGOVERN-FRASER GUIDELINES WERE EXTREMELY IMPORTANT AND EFFECTIVE. IN 1968, BLACKS MADE UP ONLY 5% OF THE DELEGATES TO THE NATIONAL CONVENTION, BUT IN 1972, 15% OF THE DELEGATES WERE BLACK. WITHOUT THE MANDATE OF A-1 AND A-2, THIS INCREASE NEVER WOULD HAVE BEEN POSSIBLE
Last edit 9 months ago by
BB Vincelette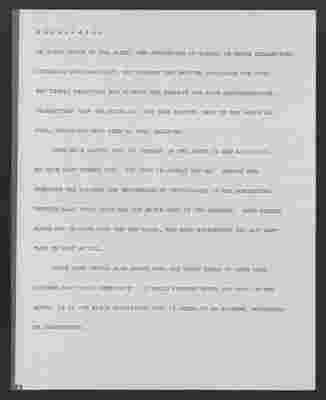 IN EVERY STATE IN THE SOUTH, THE PROPORTION OF BLACKS IN STATE DELEGATIONS INCREASED SUBSTANTIALLY, BUT WITHOUT THE WRITTEN PROVISION FOR OPEN AND TIMELY SELECTION AND WITHOUT THE MANDATE FOR FAIR REPRESENTATION, DELEGATIONS FROM THE SOUTH OR, FOR THAT MATTER, MANY IN THE NORTH AS WELL, WOULD NOT HAVE BEEN SO WELL BALANCED.
SOME HAVE ARGUED THAT BY OPENING UP THE PARTY TO NEW ACTIVISTS, WE HAVE SHUT OTHERS OUT. BUT THIS IS SIMPLY NOT SO. ANYONE AND EVERYONE WAS ALLOWED AND ENCOURAGED TO PARTICIPATE IN THE NOMINATING PROCESS LAST YEAR: THIS WAS THE MAJOR GOAL OF THE REFORMS. SOME PEOPLE CHOSE NOT TO WORK WITH THE NEW RULES, AND MANY APPARENTLY DID NOT WANT THEM TO WORK AT ALL.
THOSE SAME PEOPLE ALSO ARGUE THAT THE PARTY NEEDS TO SHOW MORE CONCERN FOR "LOYAL DEMOCRATS". I WOULD FURTHER POINT OUT THAT IN THE SOUTH, IT IS THE BLACK POPULATION THAT IS LOYAL TO AN EXTREME, BORDERING ON SLAVISHNESS.
Last edit 9 months ago by
BB Vincelette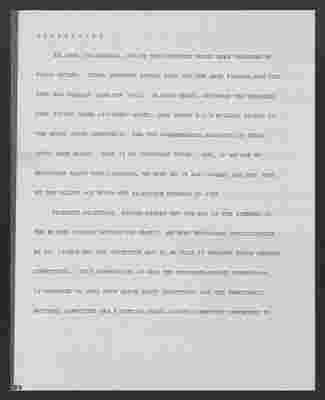 IN 1968, IN GEORGIA, 63% OF THE HUMPHREY VOTES WERE PRODUCED BY BLACK VOTERS. OTHER SOUTHERN STATES BEAR OUT THE SAME FIGURES AND THE SAME WAS EQUALLY TRUE FOR 1972. IN BOTH YEARS, ALTHOUGH THE NOMINEES WERE PICKED UNDER DIFFERENT RULES, ONLY ABOUT 5-1/2 MILLION PEOPLE IN THE SOUTH VOTED DEMOCRATIC, AND THE OVERWHELMING MAJORITY OF THESE VOTES WERE BLACK. THIS IS AN IMPORTANT POINT. FOR, IF WE ARE TO ENCOURAGE BLACK PARTICIPATION, WE MUST DO IT ALL LEVELS, AND NOT JUST AT THE BALLOT BOX AFTER THE SELECTION PROCESS IS OVER.
DELEGATE SELECTION REFORM BREAKS BUT THE TIP OF THE ICEBERG IN THE NEEDED CHANGES WITHIN OUR PARTY. WE MUST ENCOURAGE PARTICIPATION AT ALL LEVELS AND ONE EFFECTIVE WAY TO DO THIS IS THROUGH STATE CENTRAL COMMITTEE. THIS COMMISSION, AS WAS THE MCGOVERN-FRASER COMMISSION, IS MANDATED TO DEAL WITH STATE PARTY STRUCTURE, AND THE DEMOCRATIC NATIONAL COMMITTEE HAS A SPECIAL EQUAL RIGHTS COMMITTEE EMPOWERED TO
Last edit 9 months ago by
BB Vincelette