44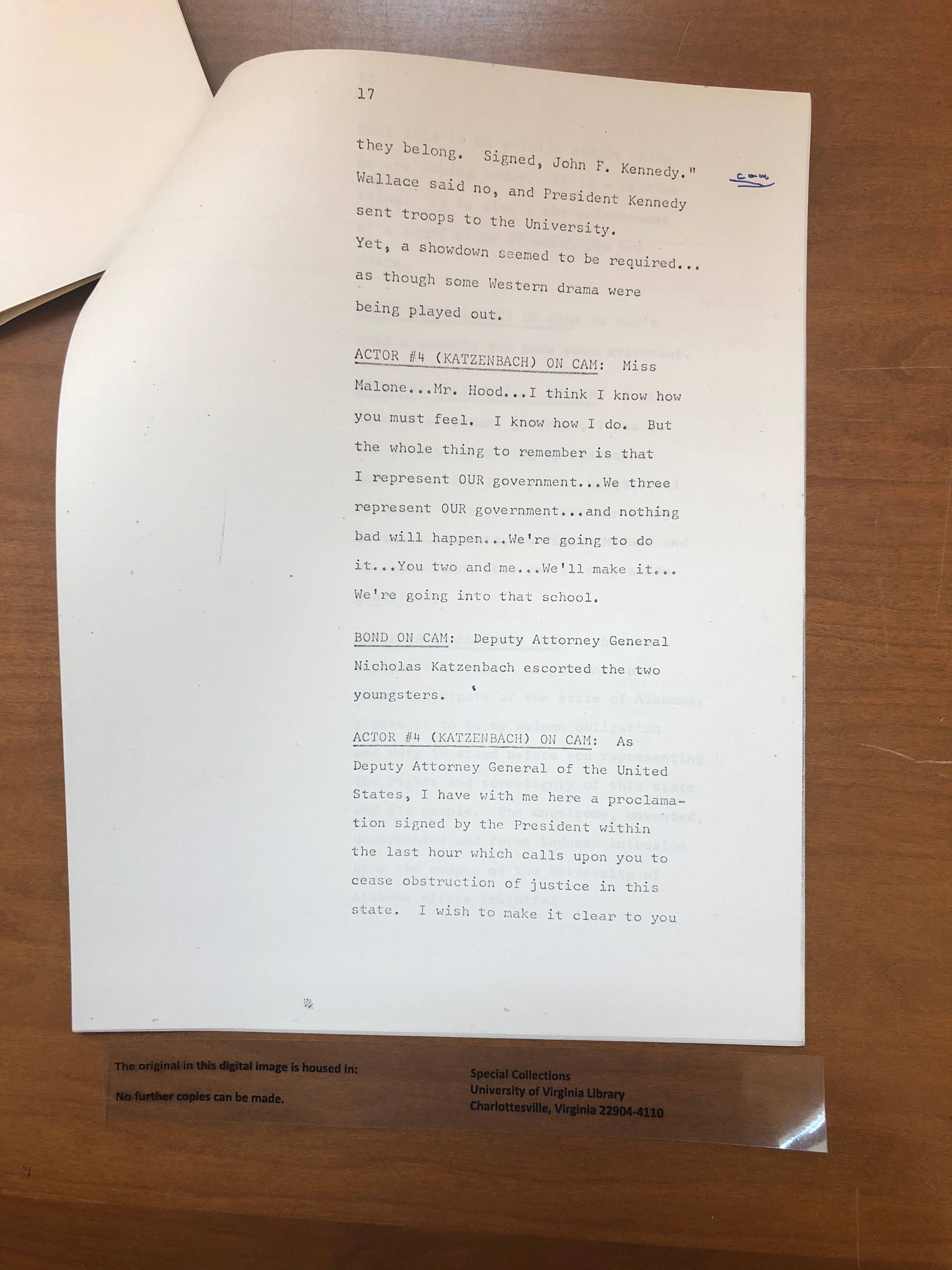 they belong. Signed, John F. Kennedy."
Wallace said no, and President Kennedy
sent troops to the University.
Yet, a showdown seemed to be required...
as though some Western drama were
being played out.
ACTOR #4 (KATZENBACH) ON CAM: Miss
Malone...Mr. Hood...I think I know how
you must feel. I know how I do. But
the whole thing to remember is that
I represent OUR government...We three
represent OUR government...and nothing
bad will happen...We're going to do
it...You two and me...We'll make it...
We're going into that school.
BOND ON CAM: Deputy Attorney General
Nicholas Katzenbach escorted the two
youngsters.
ACTOR #4 (KATZENBACH) ON CAM: As
Deputy Attorney General of the United
States, I have with me here a proclama-
tion signed by the President within
the last hour which calls upon you to
cease obstruction of justice in this
state. I wish to make it clear to you
Page Notes
Please sign in to write a note for this page