45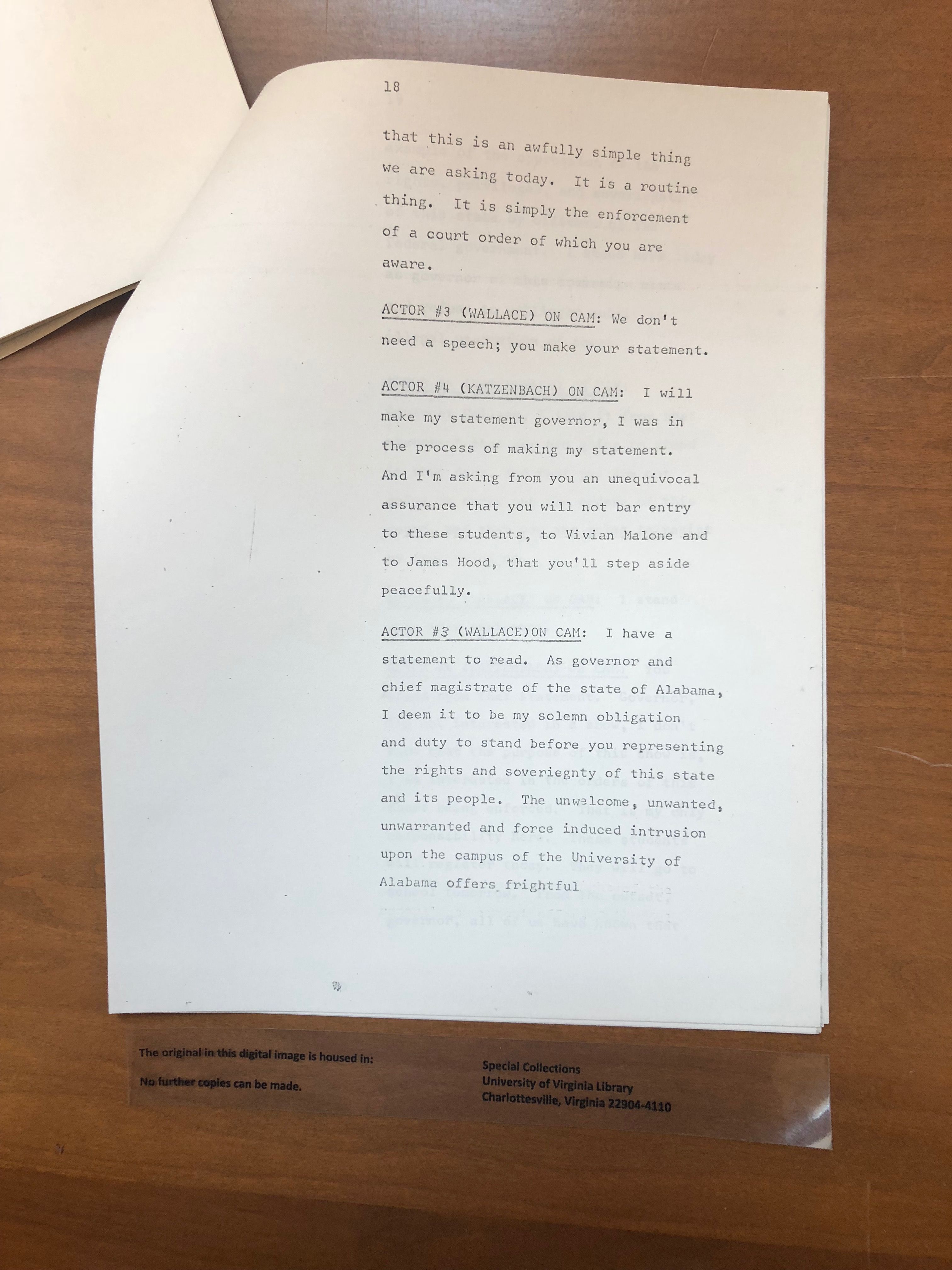 18
that this is an awfully simple thing
we are asking today. It is a routine
thing. It is simply the enforcement
of a court order of which you are
aware.
ACTOR #3 (WALLACE) ON CAM: We don't
need a speech; you make your statement.
ACTOR #4 (KATZENBACH) ON CAM: I will
make my statement governor, I was in
the process of making my statement.
And I'm asking from you an unequivocal
assurance that you will not bar entry
to these students, to Vivian Malone and
to James Hood, that you'll step aside
peacefully.
ACTOR #3 (WALLACE) ON CAM: I have a
statement to read. As governor and
chief magistrate of the state of Alabama,
I deem it to be my solemn obligation
and duty to stand before you representing
the rights and soveriegnty of this state
and its people. The unwelcome, unwanted,
unwarranted and force induced intrusion
upon the campus of the University of
Alabama offers frightful
Page Notes
Nobody has written a note for this page yet
Please sign in to write a note for this page