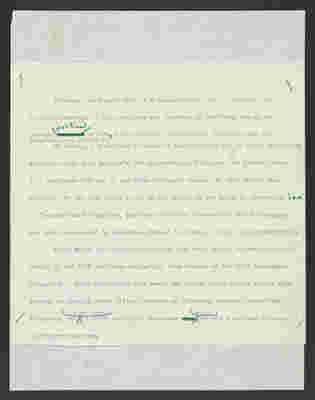 Although the Hungry Club is non-partisan forum, I should like to take advantage of this audience and announce my candidacy for an important political office, with national implications, involving the 5th Congressional District.
On Monday, I qualified to become a candidate for one of the 4 Democratic delegate seats from Georgia's 5th Congressional District. We both invite your support. We are both going to be on the ballot at the March 11 convention here as "uncommitted" delegates, believing that the interests of Blac Georgians are best represented by delegates pledges to issues, and not to personalities.
These March 11th conventions across the state are of course the direct result of the 1968 challenge delegation from Georgia at the 1968 Democratic Delegation. These activities four years ago forced recalcitrant states like Georgia to abolish their elitist methods of selection national convention delegates, and forced them to adopt selection processes which include a maximum of grass roots participation.
Last edit 6 months ago by
Rachel Nottingham Miller
The presidential elections in 1972 are of particular importance to Black Americans. At issue will be our future relationship with the government of the United States.
On the ballot in Gerogia in November of this year are likely to be the names of three anglo-saxon men in their 50s.
Two of the names are presumably already known. They are th eincumbent president, Richard Nixon, and the hillbilly hitler from Alabama, George Wallace. The third name is important to us. Unlike voters in New York or California and a few other states, there is not likely to be a fourth alternative on our ballot in November. Our November choice is between Wallace Nicxon, and someone else.
The someone else will not be someone who will eradicate all poverty, and all wars, erase all discrimination, eliminate all injustice.
Presidents in the United States never do those things. He will - and I emphasize "he" - choose new members of the Supreme Court who will decide wehter 600 men on deth row will die, whether the Georgia legistlature' redistricting plan is valid, whether public school integration will continue at a snail's pace, halt completely, or proceed without the current firings of black teachers and closings of black schools
Last edit 6 months ago by
Rachel Nottingham Miller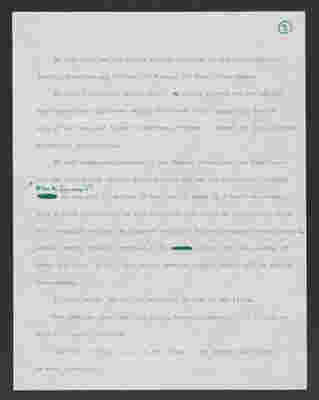 He will help set the budget for and policies of the Departments of Health, Education and Welfare and Housing and Urban Development.
He will - more than anyone else - determine whether the war against the innocent and righteous people of Vietnam halts completely, whether more of our sons and fathers dies there, whether we embark on other mindless adventures like thisone.
He will name commissioners of the Federal Communications Commission who can help decict whether Black Atlanta can see the educational program "Black Journal" on the only tv station in the country owned by a board of education with a black president. He will influence the course of legislation which will determine whether the proposed West Side Highway ravages my neighborhood, whether public housing continues to be shunted into one section of every big city. He will help decide whether welfare reform will be family destruction.
In other words, he will be importan in eahch of our lives.
The decision about who this third, namelss someone will be will be made this summer in Miami.
Who ever he turns out to be, he has got to be etter than the men we have there now.
Last edit 6 months ago by
Rachel Nottingham Miller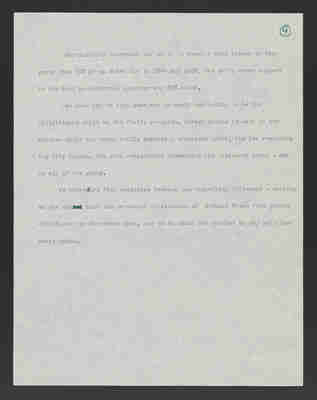 Paricularly important for us is to teach a hard lesson to the party that 90% of us voted for in 1964 and 1968, the party whose support in the last presidential election was 20% black.
We have got to find some way to avoid continuing to be the illigitimate child at the family re-union, always having to wait in the kitchen while the other family members - organized labor, the few remaining big city bosses, the more respectable elementsof the dixiecrat South - eat up all of the gravy.
We therefore find ourselves between two compelling dillemnas - wanting on the one hand the permanent elimination of Richard Nixon from public office, and on the other hand, not to be taken for granted by any political party again.
Last edit 6 months ago by
Rachel Nottingham Miller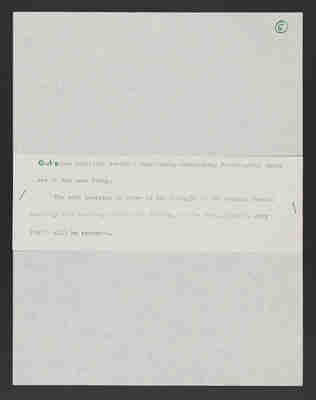 But other political events - immediately outweighing Presidential races - are in the news today.
The most pressing of these is the struggle in the Georgia General Assembly over whether, and in what fasion, and by whom Atlanta's city limits will be extended.
Last edit 6 months ago by
Rachel Nottingham Miller