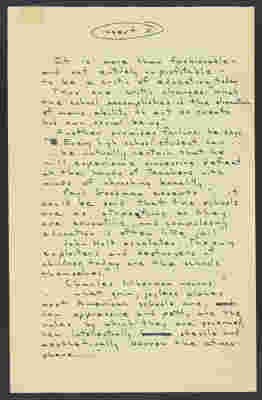 It is more than fashionable and not entirely unprofitable - to be a critic of education today.
Thus one critic charges: "What the school accomplishes is the alienation of man's ability to act of create his own social being"
Another promises failure: he says "Every high school student can.... ...be virtually certain that he will experience successive defeat at the hands of teachers with minds of chrushing banality.
Paul Goodman asserts "...it could be said that the schools are as stupefying as they are educative, and compulsory education is often like jail."
John Holt escalates: "The only exploiters and destroyeres of children today are the schools themselves."
Charles Silberman mourns: " ....what grim, joyless places most American schools are, how oppressive and petty are the rules by which they are governed, how intellectually sterile and aesthetically barren the atmosphere....:
Last edit 9 months ago by
Sara Garcia Pretelt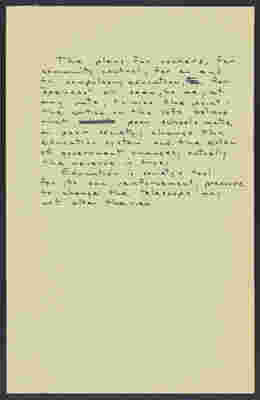 The plans for vouchers, for community control, for an end to compulsory education, for "openess" all seem, to me, at any rate, to miss the point - the critics on the left believe that poor schools make a poor society; change the education system and the system of government changes; actually the reverse is true.
Education is society's tool for its own reinforcement; pressure to change the telescope may not alter the view.
Last edit 9 months ago by
Sara Garcia Pretelt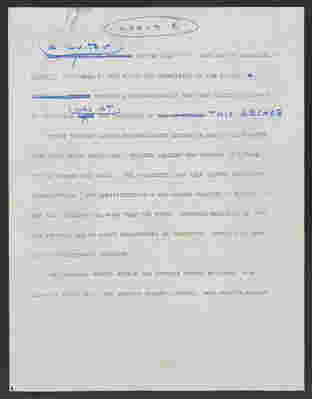 A writer IN THE JULY 1971 ISSUE OF THE MAGAZINE COMPACT PUBLISHED BY THE EDUCATION COMMISSION OF THE STATES. OFFERED A DESCRIPTION OF WHAT THE POLITICAL STATUS OF EDUCATION WAS AT THE BEGINNING OF THIS DECADE.
THERE IS VERY LITTLE EVIDENCE THAT ANYONE IS PUBLIC LIFE CARES VERY MUCH ABOUT EDUCATION. NEITHER LEADERS NOR PARENTS HAVE MADE IT THE NUMBER ONE TOPIC. THE PRESIDENT LAST YEAR VETOED EDUCATION EXPENDITURES. THE ADMINISTRATION'S SST BUDGET REQUEST IN FISCAL 1971 FOR $290 MILLION WAS MORE THAN THE TOTAL COMBINED REQUESTS OF 1970 FOR FEDERAL AID TO STATE DEPARTMENTS OF EDUCATION, IMPACT AID, AND AID TO HANDICAPPED CHILDREN.
"NOT SENATOR EDMUND MUSKIE NOR SENATOR GEORGE MCGOVERN, NOR SENATOR BIRCH BAYH, NOR SENATOR HUBERT HUMPHREY, NOR SENATOR HAROLD
Last edit 9 months ago by
Sara Garcia Pretelt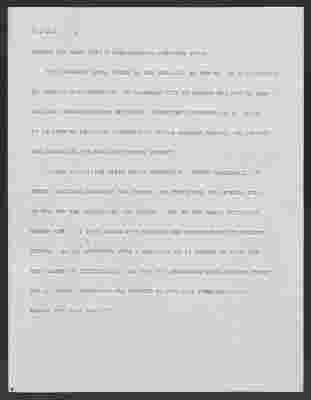 2 2 2 2 2 2 2 HUGHES HAD MADE THIS A PRESIDENTIAL CAMPAIGN ISSUE.
"THE BIGGEST LOCAL ISSUE IN LOS ANGELES, IN DENVER, IN MISSISSIPPI IN CHARLOTTE-MECKLENBURG, IN OKLAHOME CITY IS BUSING AND HOW TO KEEP CULTURAL EDUCATION FROM OCCURRING. WHEREVER EDUCATION IS IN ISSUE, IT IS FROM THE NEGATIVE STANDPOINT: PEOPLE AGAINST BUSING, OR AGAINST SEX EDUCATION, OR AGAINST STUDENT UNREST.
"EVERY POLITICIAN TALKS ABOUT EDUCATION. EVERY CANDIDATE, IT SEEMS, INCLUDES PROPOERTY TAX REFORM, OR STATE AID, OR FEDERAL AID IN HIS TOP TEN PRIORITIES FOR ACTION. BUT NO ONE MAKES EDUCATION NUMBER ONE. IT FITS ALONG WITH HOUSING AND HEALTH CARE AND WELFARE REFORM. AS IF EDUCATION WERE A SERVICE, IT IS LUMPED IN WITH THE PRIVILEGES OF CITIZENSHIP. IN THE 1970 CAMPAIGNS WHEN STUDENT UNREST WAS AT ISSUE, EDUCATION WAS TREATED BY THE VICE PRESIDENT AS A REWARD FOR GOOD CONDUCT. . . ."
Last edit 9 months ago by
Sara Garcia Pretelt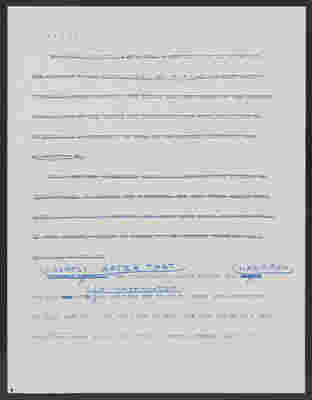 3 3 3 3 3 3 3 SHORTLY AFTER THAT THE CONGRESSIONAL BLACK CAUCUS, THE HANDFUL MEN AND WOMEN IN WASHINGTON WHO SHOULDER THE POLITICAL HOPES AND ASPIRATIONS OF BLACK AMERICA - AND, ONE LIKE TO HOPE, THE GOOD WISHES OF A FAIR
*Who Cares About Education?" Craig S. Barnes. COMPACT. April 1971
Last edit 9 months ago by
Sara Garcia Pretelt