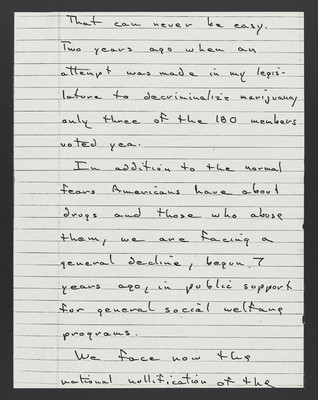 That can never be easy. Two years ago when an attempt was made in my legis0 lature to decriminalize marijuana, only three of the 180 members voted yea.
In addition to the normal fears Americans have about drugs and those who abuse them, we are facing a general decline, begun 7 years ago, in public support for general social welfare programs.
We face now this national nullification of the
Last edit 7 months ago by
Emily Guice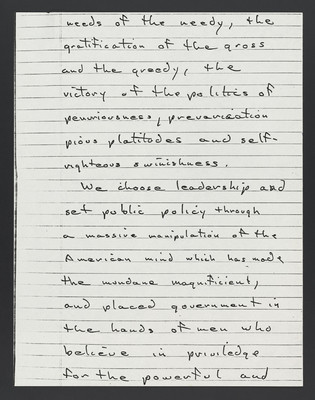 needs of the needy, the gratification of the griss and the greedy, the victory of the politics of [illegible],[illegible] pious platitades and selfrighteous [illegible].
We choose leadership and set public policy through a massive manipulation of the American mind which has made the mundane magnificient, and placed government in the hands of men who believe in priviledge for the powerful and
Last edit 7 months ago by
Emily Guice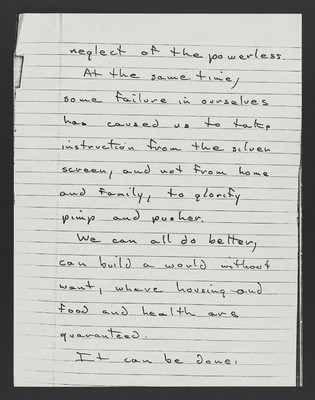 neglect fo the powerless.
At the same time, some failure in ourselves has caused us to take instruction from the silver screen, and not from home and familu, to glorify pimp and pusher.
We can all do better, can build a world without want, where housing and food and health are guaranteed.
It can be done.
Last edit 7 months ago by
Emily Guice