Since 1873, The Indianapolis Public Library has served the people of the city, both growing and changing to fit their needs, serving the vision of librarian Eliza Browning's vision to make it "a live thing in the whole town." Available for transcription are letters from librarians and other...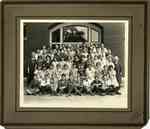 Indianapolis Public Schools (IPS) has been an vital public institution throughout the history of Indianapolis and central Indiana. Since its incorporation in 1853, IPS has shaped – and been shaped by – the residents and communities that turned Indianapolis from a small settlement at the mouth of...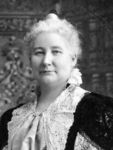 The May Wright Sewall Papers are a collection of documents comprised of approximately 500 letters written to May Wright Sewall dated between 1879 and 1919, and three guest books with remarks and signatures from 197 guests of the Sewall house. The correspondents represented in this collection...