32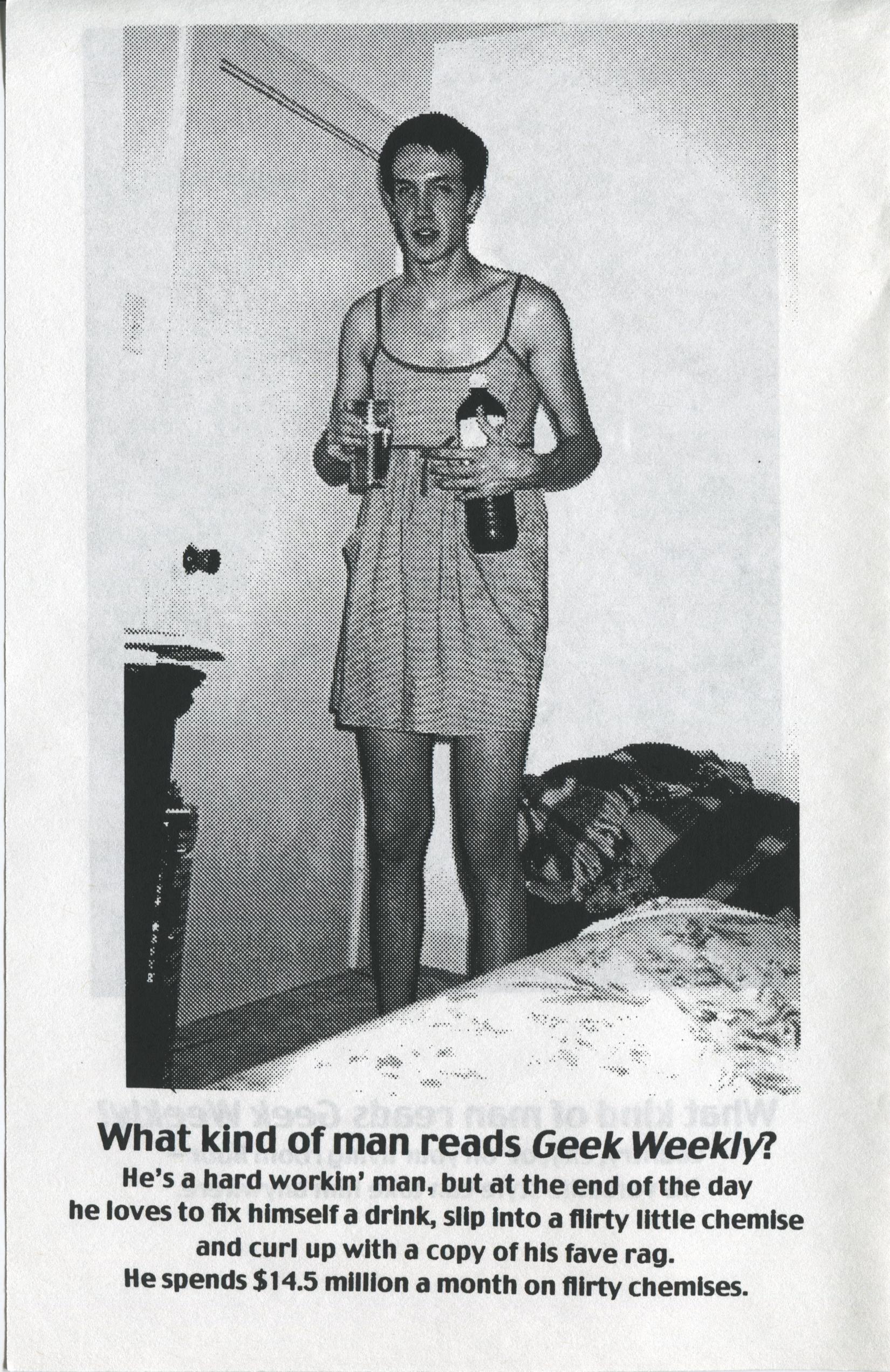 [Photo: man in dress, holding glass and bottle]
What kind of man reads Geek Weekly?
He's a hard workin' man, but at the end of the day he loves to fix himself a drink, slip into a flirty little chemise and curl up with a copy of his fave rag.
He spends $14.5 million a month on flirty chemises.
Page Notes
Nobody has written a note for this page yet
Please sign in to write a note for this page