GW#2 - p22 (21)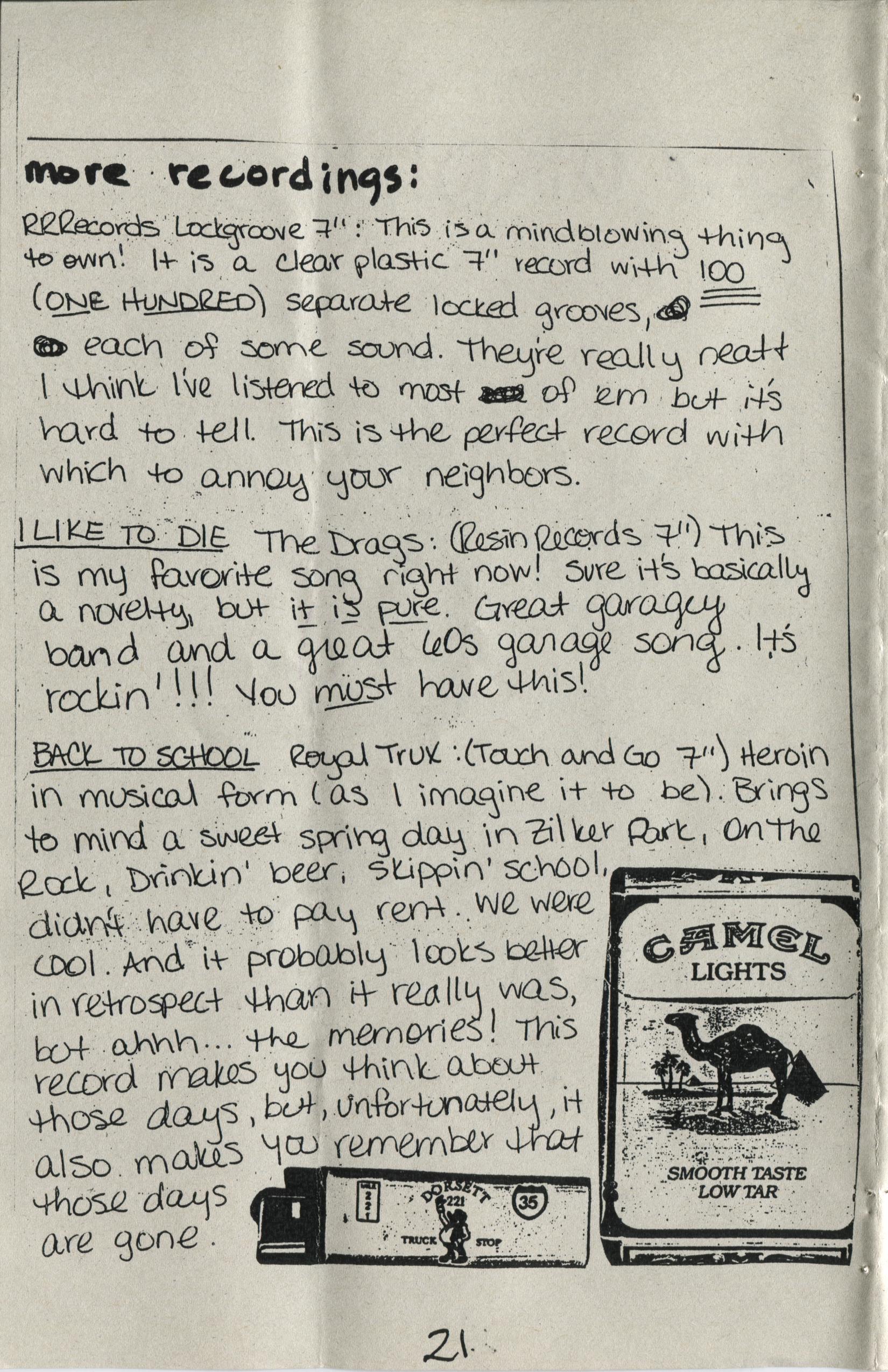 more recordings:
RRRecords Lockgroove 7": This is a mindblowing thing to own! It is a clear plastic 7" record with 100 (ONE HUNDRED) separate locked grooves, each of some sound. They're really neat & I think I've listened to most of 'em but it's hard to tell. This is the perfect record with which to annoy your neighbors.
I LIKE TO DIE The Drags: (Resin Records 7") This is my favorite song right now! Sure it's basically a novelty but it is pure. Great garagey band and a great 60s garage song. It's rockin'!!! You must have this!
BACK TO SCHOOL Royal True (Touch and Go 7") Heroin in musical form (as I imagine it to be). Brings to mind a sweet spring day in Zilker Park, on the Rock, Drinkin' beer, skippin' school, didn't have to pay rent. We were cool. And it probably looks better in retrospect than it really was, but ahhh . . . the memories! This record makes you think about those days, but, unfortunately, it also makes you remember that those days are gone.
[image: pack of Camel Lights cigarettes and lighter]
Page Notes
Nobody has written a note for this page yet
Please sign in to write a note for this page