Page 1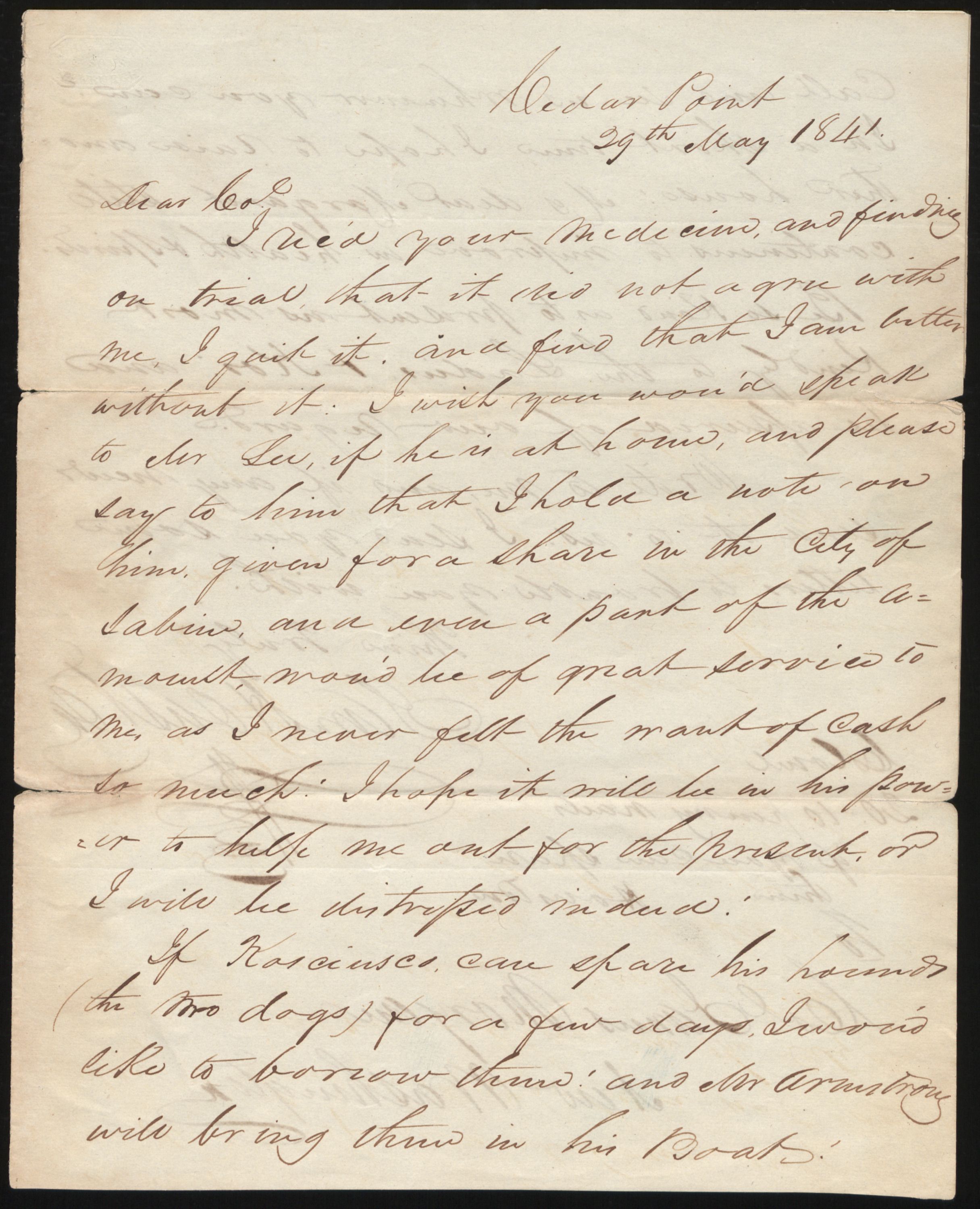 Cedar Point
29th May 1841
Dear Col
I rec'd your medicine, and finding
on trial that it did not agree with
me. I quit it and find that I am better
without it. I wish you would speak
to Mr Lee,if he is at home, and please
say to him that I hold a note on
him given for a share in the City of
Sabine, and even a part of the am
mount, would be of great service to
Me as I never felt the need of cash
so much. I hope it will be in his pow
er to help me out for the present, or I
will be disturbed indeed.
If Kosciusco can spare his hounds
(the [two?] dogs) for a few days, I would
like to borrow them: and Mr Armstrong
will bring them in his Boat.
Page Notes
Please sign in to write a note for this page