Box 251 YB YH reprimand stove 1874 to 1875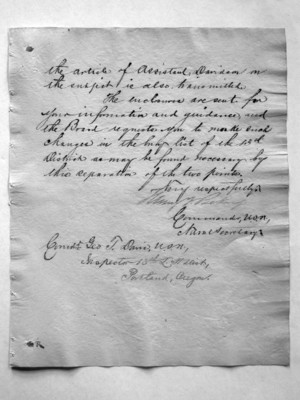 the article of Assistant Davidson on the subject is also transmitted.
The enclosures are sent for your information and guidance and the Board requests you to make such changes in the buoy list of the 13th District as may be found necessary by this separation of the two points.
Very respectfully, ??? Commander, U.S.N. Naval Secretary
Commdr Geo T. Davis U.S.N. Inspector 13th L.H. Dist. Portland, Oregon.
Last edit about 3 years ago by
Wjhoward