XM526_ICDMS_lowres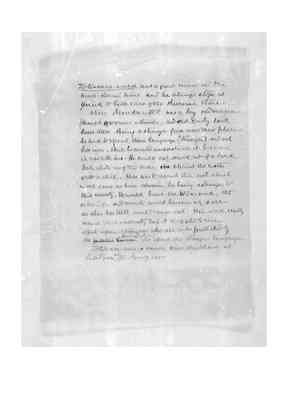 Toto-wara-wara was a great man in the muk-kurnai time and he always stops atYerick to take care of the Kurnai there. When Bundawāl was a boy old Morgan(Bunjil gwaran = thunder) and old Darby tookhim [??]. Being a stranger from another placehe had to speak their language (Nangai) and nothis own. But he could understand it because it was like his. He could only drink out of a bark bowl while one of the men stirred the waterwith a stick. This was to avoid the evil which would come in him otherwise he being a stranger to this country. He would have the Wia-wuk reallyis his lips and mouth would become [??] as also his teeth would come out. Wia-wuk really means "Bad-country" but it is applied to theeffects upon strangers who are not all protected by the [people Kurnai -crossed out] Brataualung who speak the Nangai languageTotawara-wara is known to all the blacks at Lake Tyers and the Snowy River.
Last edit 2 months ago by
ALourie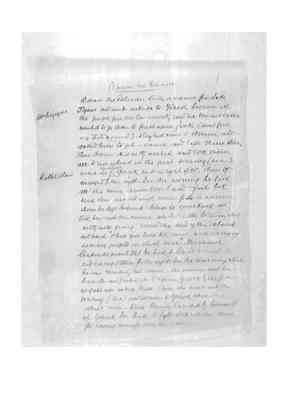 Borun the PelicanBorun the Pelican took a canoe from LakeTyers and went outside to Yirak because all the people from the low country and the mountainswanted to go there to feast on jiak (meat-foodeg. fish and game). They had come to Borun andasked him to get a canoe and take them there.Then Borun did as they wished and took themall to an island in the great waring (sea)outside of the shore Yiruk but in sight of it. There theycamped for the night. In the morning he tookall the men across to the land first but said there was not enough room for [the- crossed out] a womanwhom he left behind. When he came back and took her into the canoe she broke the bottom out as they were going round the end of the island and said "There you broke the canoe with carrying so many people on it at once." The canoeleaked so much that he had to land to mend itand camped there for the night. In the morning whilehe was mending his canoe the woman cut herhair off and fastened it to a piece of wood by the fireas if she were asleep there. Then she went into the waring (sea) and swam to Yiruk where the others were. When Borun landed by himselfat Yiruk he had to fight with all the menfor having run off with the woman.
[written in left side margin]Mt Singapore
Last edit 7 months ago by
ALourie
XM82_ICDMS_lowres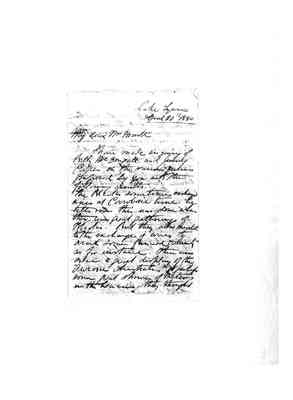 My Dear Mr Howitt
I have made enquiry of Billy McDougall and JennyCooper on the various queries proposed by you with the following results. The Blacks sometimes exchanged wives at Corroborie time. He tells me this was done when there was a great gathering of Blacks. But they also resortedto the exchange of wives to avert some fancied calamity as for instance. There wasonce a great display of the Aurora Australis or perhapssome great shower of Meteorsin the heavens, they thought
Last edit 2 months ago by
ALourie
XM86_ICDMS_lowres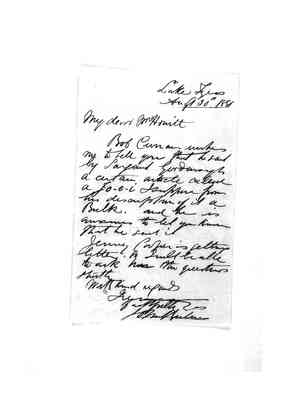 XM87_ICDMS_lowres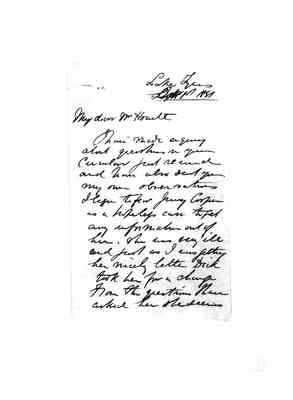 My Dear Mr Howitt
I have made enquiryabout questions in yourcircular just receivedand have also sent youmy own observationsI begin to fear Jenny Cooperas a hopeless case to getany information out ofher. She was very illand just as I was gettingher nicely better Dicktook her for a changeFrom the questions I haveasked her she seems
Last edit 2 months ago by
ALourie