Search for Djeetgun*
XM92_ICDMS_lowres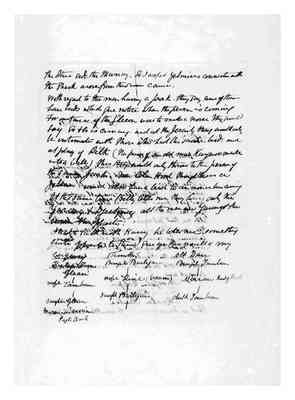 the other side other Murray, so I expect Yelmire's connection withthe Shark arose from the same cause.With regard to the men having a Jaak they say some of themhave birds which give notice when the person is coming.For instance if the Gleean were to make a noise they wouldsay so and so is coming, and at the Jerail they would [only?]be intimate with those who had the same bird, andat play of Dilk (the pouch of the old man Kangaroo maleinto a ball) Then they would only throw to the personof the same Jaak. Mr Colin Hood though he is a Jallan would also have a bird to announce his comingAt the same time Billy tells me they have only theYarang + Djeetgung all the men are Yarang + thewomen the opposite.I had a talk with Harry he tells me somethingquite opposite to this. I give you the result of myenquiry.
[left hand column]Kerlip TomGlean|Wife Tamban tambun|Daughter GleanMirrian[?] BewinEagle hawk.
[middle column]TimothyBunjil Barlijan|Wife Kine (Gleam)|Daughter Barlijan|
[right hand column]Old DanBunjil Tambun|Marran kind of Perch|Child Tambun
Last edit 8 months ago by
Kurnai
XM759_ICDMS_lowres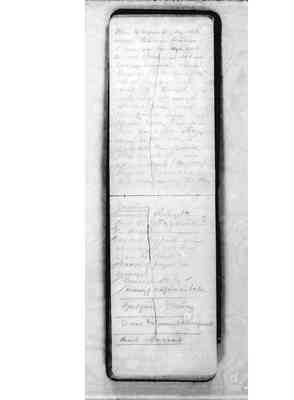 Then he ordered the oldman Bŭrrin Bŭrrinto open up his bags andlet out wind. He did soand an immense windblew so that the trees flewup in the air rootsand all. Bunjilsaid that is not enoughlet out more wind.Then Bŭrrin Bŭrrinopened more bags andthere was a still strongerwind so that Bunjiland all the peopleflew up into the airup to the clouds (Heaven)There was Ngarrangleft down in the earth.
[next page]
Questions [underlined]Birraark - who brought down the GūnyerūkThe mrarts -----------How did they find out who caught a man - when he died? Names of fingers remessage.Message sticks meaning of wagŭnim bale--------------------------------------------Djeetgŭn - Yeerŭng---------------------------------------------go over matrimonial arrangements-------------------------------------------------------death + burial-----------------------------------------------
Last edit 9 months ago by
ALourie
hw0404 Notes on Kurnai 150 pages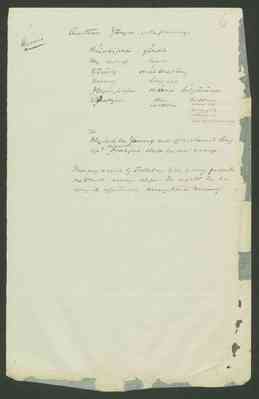 6KurnaiAnother Yēnjin is the following:
Káiakijirai yēndūWhy cut off beardYīrŭng málbretŭngYeerung long agoJītgŭn jitgŭn mūna bétjūrŭngaDjeetgun there at that place the place where the young girl sleeps in her mother's camp
orWhy did the Yeerung cut off his beard longago? The maiden Djeetgun sleeps in her camp.
This song is said by Toolaba to be a very favoriteone to make women elope. He says that he hassung it effectively many times himself.
Last edit 4 months ago by
ALourie
XM120_ICDMS_lowres ALP Cameron to Howitt 24 July 1883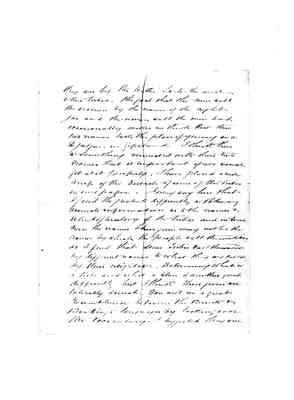 they are by the Wathi Ta-la-thi andother tribes, The fact that the men callthe women by the name of the night jar and the the woman call the men batoccasionally makes me think that thesetwo names take the place of yeerung andDjeetgun in Gippsland]] and I think thereis something connected with these twonames that is important if one couldget at it properly. I have placed a crude map of the Districts of some of the tribesin my paper. I may say here that I found the greatest difficulty in obtaining accurate information as to the names and [?????] line of boundary of thribes and in some cases the names I have give may not be thenames by which the poeple call themselvesas I find that some tribes call themselvesby different names to what they are calledby thier neighbours. Determining what is a tribe and what is a clan is another greatdifficulty but I think I have given weretotally correct. You will see a greatresemblance between the Biri-ite &Barkinji languages by looking overthe vocabulary. I suggested they are
Last edit 5 months ago by
ALourie
hw0436 Notes by Howitt on Omeo 'tribe' and letter from Bulmer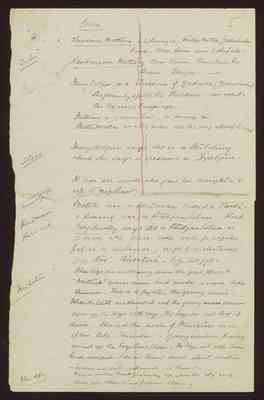 5OmeoTribesTheddora Mittŭng = Cobungra, Mitta Mitta, Yakendanda [sic]Kiewa, Oven River down to Bufalo [sic]Kandangera Mittŭng Omeo Plains, Limestone RiverBindi, Tongeo
Jenny Cooper is a Theddora of Yakida (Yakendanda)She formerly spoke the Theddora - now speaksthe Ngarego languageMittŭng = a number, or many +cMitta Mitta is a big river all the way along its course
TotemJenny Cooper says she is a Būtalūng which she says is the same as Djeetgŭn
Marriage It was an uncle who gave his daughter towife to nephew
HeadmanBiraarkMetoko was a Headman called a Tūrki.a Birraark was a Būdjan belan. ButKing Charley says that a Būdjanbelan isa man who can take out people'sfat at a distance, or go to a distanceto do this. Bŭt-teré = take out fat [2 written under take and 1 under fat]
InitiationWhen boys are made young men the great spirit"Mallŭr" comes down and makes a noise likethunder. This is to frighten the young men.When the teeth are knocked out the young [man - crossed out] womencover up the boys with rugs. The boys do not look at them. I heard the noise of Mallŭr andit was like Thunder. Young women havingcovered up the boys leave them. The boys sit with theirheads drooped. I do not know more about mallŭr- women are not allowed to know.
The skyThere is another kind of country up above the sky andthere are other blackfellows there.
[written in left side margin]Language?
Last edit about 1 month ago by
J Gibson
tip70-10-33-18 Howitt to Fison 20/9/1878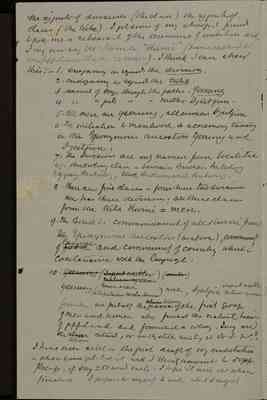 the aggregate of divisions (the clan) the aggregate of clans (the tribe). I got some of my aboriginal friendsto give me a rehearsal of the ceremonies of intitiation andI may now say that I am a "Kurni" (name applied toall Gippsland blacks = man). I think I can shewthis:- 1. exogamy as regards the division2. endogamy as regards the tribe3 descent of boys through the father Yeerung4 [ditto] [ditto] girls [ditto] [ditto] mother Djeetgun5 All men are Yeerung, all women Djeetgun6 The initiation to manhood is a ceremony turningon the Eponymous ancestors Yeerung andDjeetgun7 The Divisions are only named from localitiese.g. Brabrolung clan - 3 divisions Bruthen Brabrolung[?Wyqung?] Brabrolung, [Wuk - crossed out] Bullumwarl Brabrolung8 There are five clans - four have two divisionsone has three divisions; all these clansform the tribe Kurni = men9 The [?Bond?] is common descent of all Kurni fromthe two Eponymous ancestors (as above), communityof [food - crossed out] language and communuty of country which iscoextensive with the language.10 [Yeerung (superb warbler) (male) - crossed out][malurus cyaneu- crossed out]Yeerung (Emu wren) male, Djeetgun (Superb warbler)(Stipiturus malachurus) (malurua cyabeus)female are probably the [class - crossed out] totem names of the first groupof men and women who faced the natural barrierof Gippsland and founded a colony. They arethe [classes - crossed out] totems [??], or are they still existing in N.S.W.?
I have now written the first draft of my contribution-when completed it will I think amount to 50pp.flscap of say 250 words each. I hope it will do whenfinished. I propose to myself to write what I might
Last edit 3 months ago by
ALourie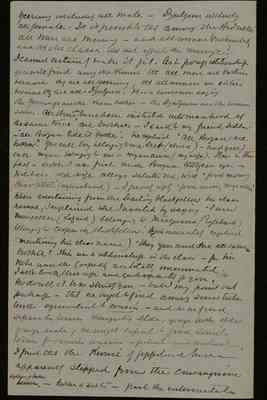 Yeerung including all males - Djeetgun includingall females. Is it possible that among the Biduelliall men are Merrung - and all women Yuckembrackand that the classes do not affect the marriage?I cannot certainly make it fit. As to group relationshipsyou will find among the Kurni that all men are brothersbecause they are Yeerung; that all women are sistersbecause they are all Djeetgun. It is a common sayingthe Yeerungs are the men's brothers - the Djeetguns are the women'ssisters. All those who have been initiated into manhood atthe same time are brothers - I said to my friend Toolebar-"all Brogan like it brother" he replied "All Brogan arebrother". You call boy belonging to me leet (child) - and youcall myan belonging to me - my andown (my wife). This is thefact - since I was first made Brogan two years agoTooleba's old wife always salutes my with "good morningBrarbittel" (my husband) - I gravely reply "good morning my andown"When ascertaining from the Darling blackfellow his classnames, I explained what I wanted by saying "I ammungaller (Lizard) belonging to Mūquaa (Eaglehawk)belonging to Cooper Ck blackfellow." He immediately replied(mentioning his class name) "then you and me all same asbrothers". This was a relationship in the class - for histribe and the Cooper Ck are totally unconnected.I will look this up and [?quote?] separately for you.No doubt it has struck you -but I may point outperhaps - that we ought to find among some tribesterms equivalent to cousin - and as we findseparate terms designating elder, younger brother, elderyounger sister, we might expect to find similarterms for various cousins - paternal and maternalI find that the Kurni of Gippsland haveapparently stopped from the consanguine[terms - crossed out] system + terms - brothers + sisters - past the intermediate
Last edit 3 months ago by
ALourie
tip70-10-33-21 Howitt to Fison 11 October 1878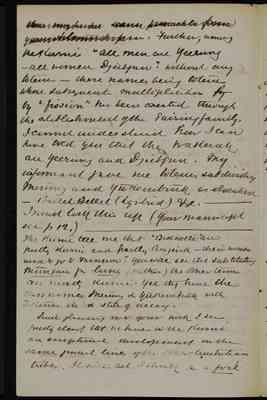 Further, amongthe Kurni "All men are Yeerung- all women Djeetgun" without anytotems - these names being totemswhere subsequent multiplication by "fission" has been arrested throughthe establishment of the Pairing family.I cannot understand how I canhave told you that they Wakerakare Yeeung and Djeetgun. Myinformant gave me totems and subdivisionsMerūng and Yūkembrūk as elsewhere- Bellet Bellet (Lyrebird) +cI must look this up (Your manuscript see p 12.)
The Kurni tell me that "Biduelli" arepartly Kurni and partly Brajerak - their womenused to fo to Maneroo. You will see that substitutingMūngan for lung (father) the other termsare mostly Kurni. Yet they have theclass names Merūng + Yūkembrūk withtotems in a state of decay.
Since glancing over your work I seepretty clearly that we have in the Kurnian exceptional development on thesame general lines of the other Australiantribes. It will act I think as a foil
Last edit 4 months ago by
ALourie
tip70-10-33-23 Howitt to Fison 22 December 1875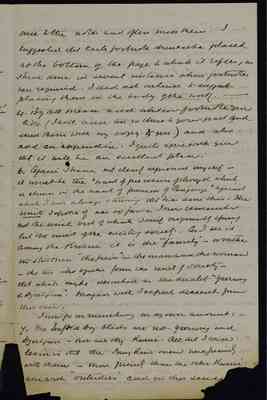 once to the notes and often miss them. Isuggested that each footnote should be placedat the bottom of the page to which it refers, asI have done in several instances where footnoteswere required. I did not intend to suggest placing them in the body of the work.4. By all means add whatever footnotes youlike (I will add two or three to your part andsend them with my copy to you) and alsoadd an appendix. I quite agree with youthat it will be an excellent plan. [No point 5.]6. Again I have not clearly explained myself - it must be the "want of precision of thought whichis shown in the want of precision of language" againstwhich I am always striving that has done this. The unit [underlined] I spoke of was so far as I now remembernot the unit out of which society originally sprangbut the unit of the existing society. As I see it among the Kurni it is the "family" - or ratherin strictness "the pair" - the man and the woman- the two who together form the unit of society -that which may be described as the duality - "Yeerung+ Djeetgun." Morgan will I expect dissent fromthis view.I now go on numbering on my own account.7. The Twofold Bay blacks are not Yeerung andDjeetgun - nor are they Kurni. All that I canlearn is that the Snowy River men were friendlywith them - more friendly than the other Kurniwere with "outsiders" and in this sense
Last edit 4 months ago by
ALourie