Search for Daylesford*
XM761_ICDMS_lowres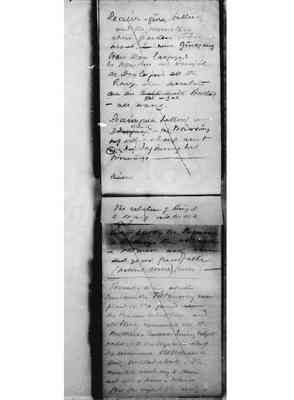 Leaur-gura -balluknow the mountain where Parkers Stationwas. name ginojaugWhen CampseNot many there was Bunjil.at Daylesford all the [??] when harmfulare all ? [Kalk Kalk crossed out] (with gal gal under) Bullung- all wang.Leaur gura tallung have spears [??] [woiwrung?]only with a [??][??] Jajawrung
Last edit over 1 year ago by
CoreyTheatre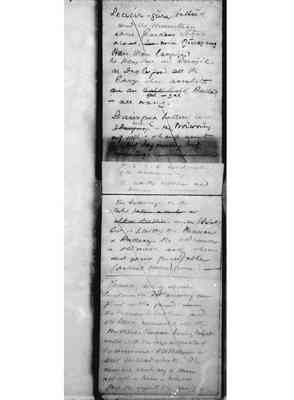 Leaūr-gūra-balluknow the mountainwhere Parkers stationwas. name Qūrojang[Have then language?]No wang there only Bunjil.At Daylesford all the Range when wambatare all gal-gal ['Kalk-kalk' crossed out] Bullūg- all wang.
Leaūrgura falling [?]speak ['3 language' crossed out] Woiworungout with a sharp [??][??] Jajoworong half[??]5.6.6.8. list [??](9) all the mothers and women
[next page]
the Bullawangs may betribal [crossed out 'fathers and uncles or older brothers'] uncles (Datak)But in following the Krauan& Bullawangs the old women& old men ask wheredid your grandfather(paternal come from) -
Thursday evening about sundown the Tūtanaring wereplaced on the groundthe Krauan behind them and Old Mary [?] represented all the mothers. Jonny Fidgett waited with the boys as master of the ceremonies. Old William & Dick walked about. The men all went away to chat[?]and after a time – William gave the signal to be ready.
Last edit 3 months ago by
ALourie