WWIR0003051-A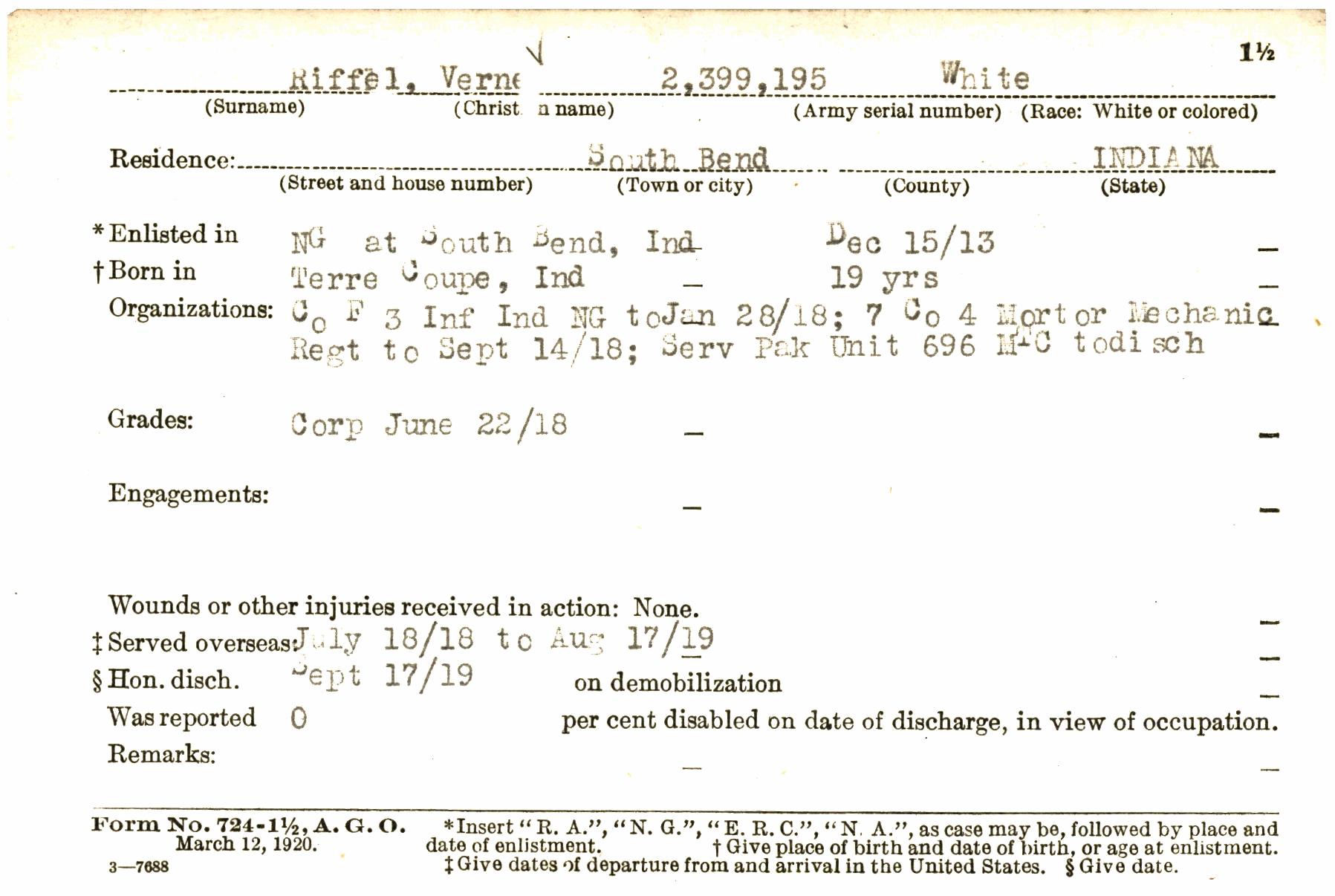 Last Name: Riffel
First Name: Vern
Middle Name:
Army Serial Number: 2399195
Race: Caucasian
Branch: Army or Marines
Town or City of Residence: South Bend, Indiana
County of Residence:
Place of Birth: Terre Coupee, Indiana
Date of Birth:
Age: 19
Is this card a reverse side? (Indicated by "-B"): no
Page Notes
Please sign in to write a note for this page
please double-check birthplace. I've never heard of Terre Coupe. Also, is there an E on the end of his first name.