WWIT0003219-A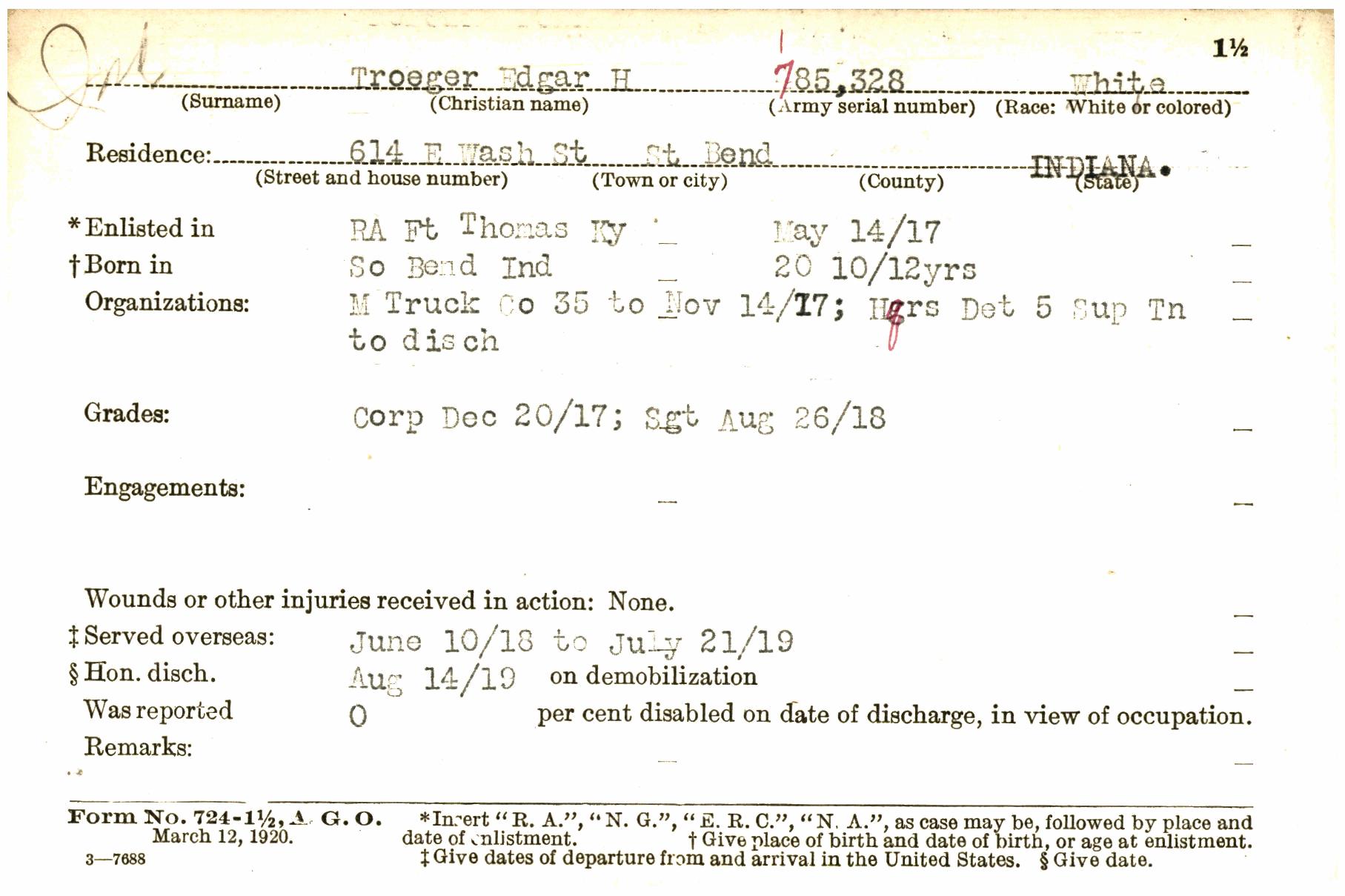 Last Name: Troeger
First Name: Edgar
Middle Name: H
Army Serial Number: 785328
Race: Caucasian
Branch: Army or Marines
Town or City of Residence: South Bend, Indiana
County of Residence:
Place of Birth: South Bend, Indiana
Date of Birth:
Age: 20 10/12
Is this card a reverse side? (Indicated by "-B"): no
Page Notes
Please sign in to write a note for this page
Residence listed as St Bend. Birthplace listed as So Bend. I recorded both as South Bend, but you may want to correct/verify.