About
Help create a digital index of Vermillion County naturalization records by transcribing the type-written index. To get started, click Start Transcribing and create a free account. Please note that there are several card formats, so the data indexed for each card may vary. More transcription instructions are available under the card you are transcribing. Additional cards are added regularly.
Works
All works are fully transcribed.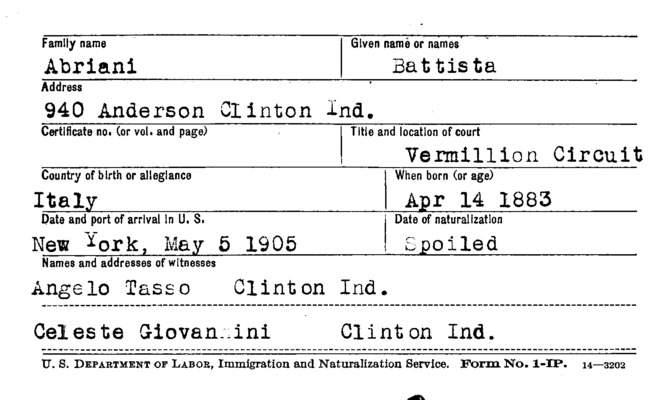 Please see these pages for examples of how to correctly transcribe the Vermillion County naturalization cards.
15 pages: 100% transcribed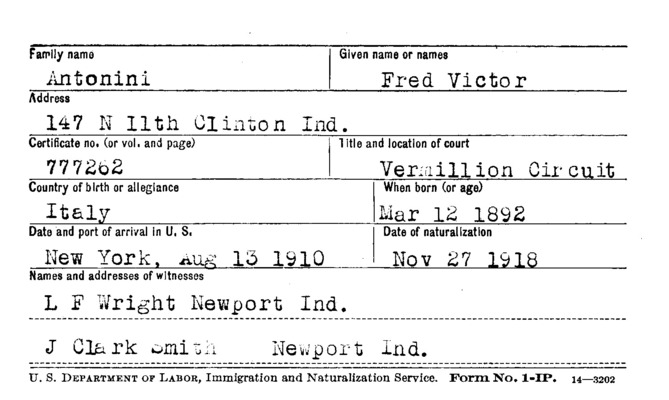 358 pages: 100% transcribed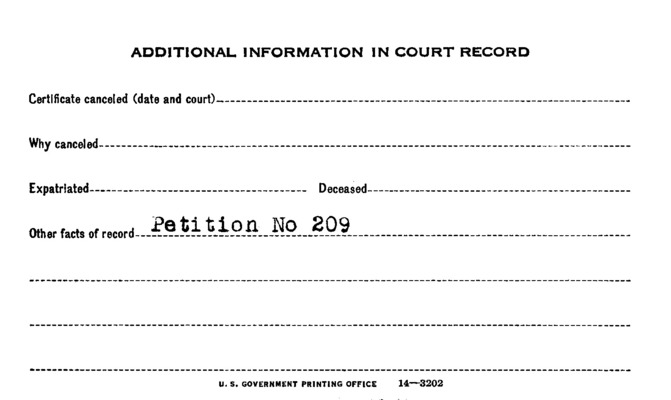 360 pages: 100% transcribed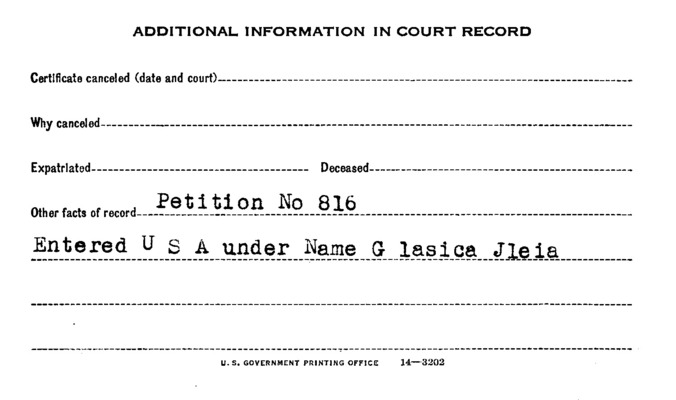 326 pages: 100% transcribed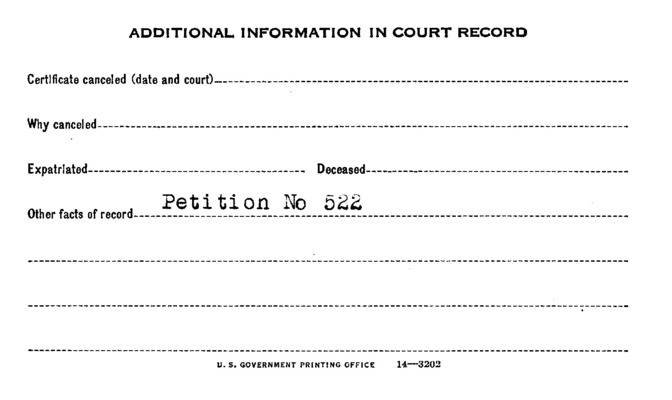 313 pages: 100% transcribed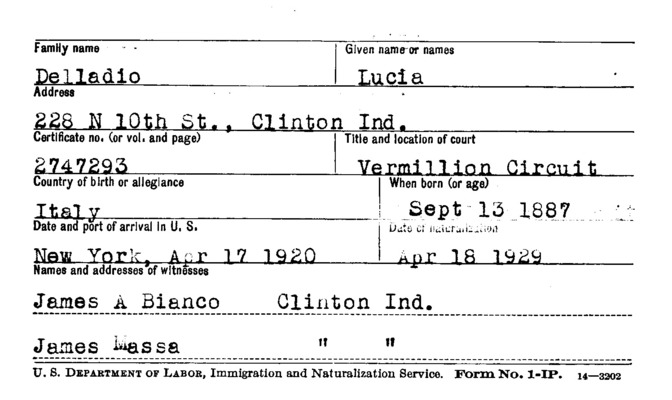 348 pages: 100% transcribed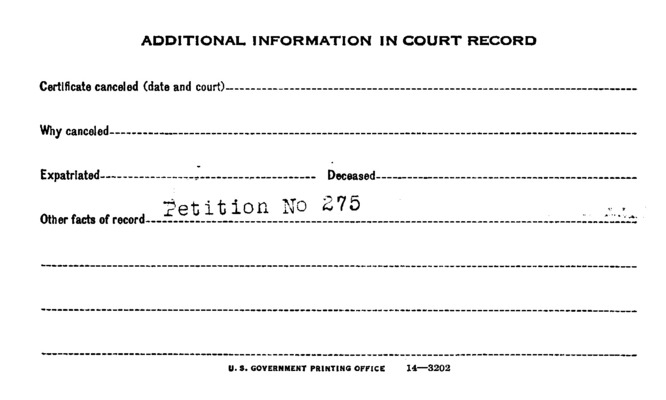 372 pages: 100% transcribed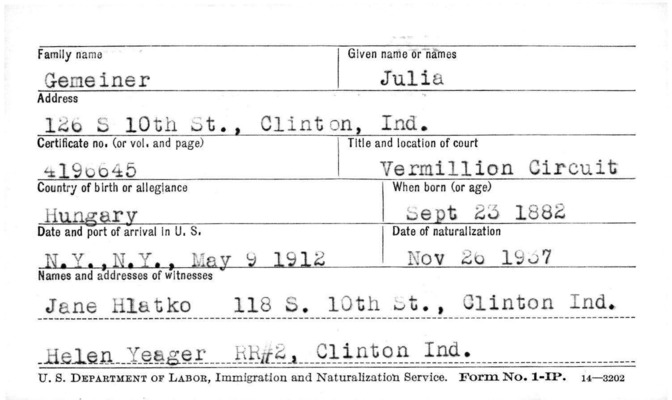 395 pages: 100% transcribed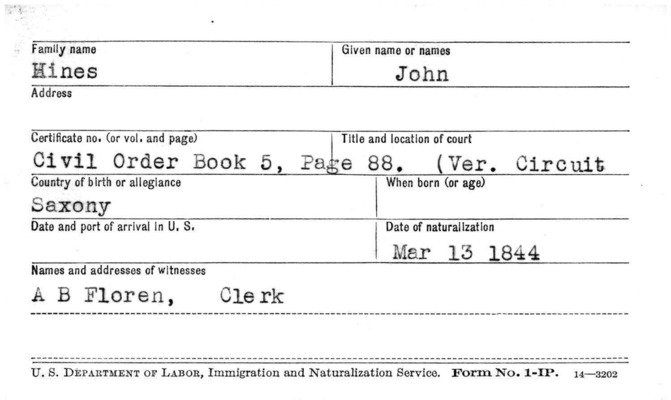 260 pages: 100% transcribed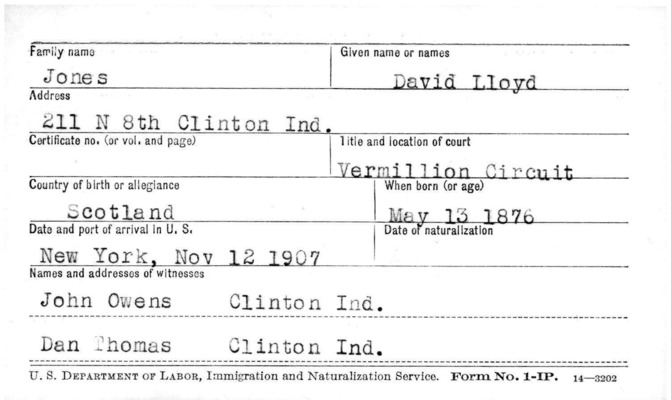 274 pages: 100% transcribed
Displaying Work 1 - 10 of 18 in total