About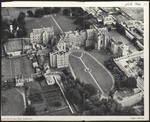 The Institute of the Blessed Virgin was founded by Mary Ward in 1609. It is a religious institute of pontifical right dedicated to apostolic works', living according to the Ignatian tradition [IBVM Constitutions 2009, Volume II: Chapter I; 1.1]. Mary Ward's idea of religious life was based on the Jesuit principles, of 'unenclosed apostolic women religious'. This concept was so radical that in 1631 her Institute was suppressed. Mary Ward died in Yorkshire in 1644. In spite of the Bull of Suppression, the Institute continued to exist. The Institute of the Blessed Virgin Mary was finally recognised by the Church in 1877, and in 1909 Mary Ward was recognised as foundress. The Irish branch of the Institute of the Blessed Virgin Mary, known as the Loreto, was founded in Ireland in 1821 by Dublin woman, Frances Teresa Ball IBVM (1796 – 1861). The Institute is an international religious order, united by a common mission and divided into provinces and regions. Global, central governance is exercised by the Superior General (Institute Leader), assisted by the General Council. The Provincial Superior (Province Leader), assisted by the Provincial Council, is responsible for the governance of the Province/Region under her charge. Education was, traditionally, the central ministry of the Institute, educating and empowering women, in response to the identified needs of their times. Boarding and day schools, fee and non fee paying were opened across Ireland from 1821, and an international missionary thrust began in 1841. Traditionally, a religious community, governed by a local Superior, established and oversaw the staffing and administration of the attached schools. Religious and school communities co-existed, often, in the same building.
Works
This contemporaneous account of Easter Rising 1916 captures the uncertainty, the confusion and the anxiety experienced by the religious community and the resident boarding pupils. In 1916 the Sisters were bound by the rule of enclosure, and were not permitted to leave convent grounds, unless for...
Collaboration is restricted.
8 pages: 0% complete (0% indexed, 0% transcribed)
Subject Categories