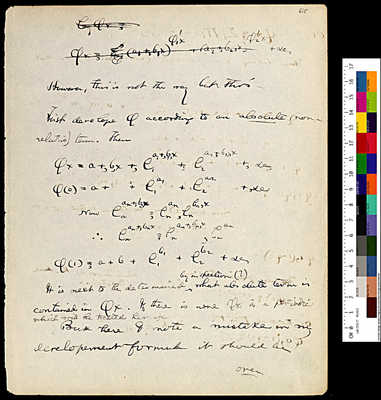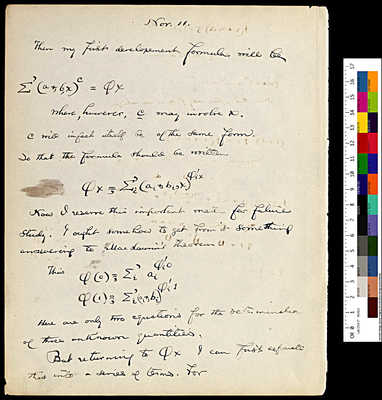 Nov 11
Then my first developement formula will be
[Dr?]
where, however C may [Dr?] alpha. C will infact itself be of the same form. So that the formula should be written
[Dr?]
How I reserve this important matter for the future study. I ought somehow to get from it something answering to [Dr?] theorem.
Thus [Dr?] [Dr?]
Here are only two equations for the determination of three unknown quantities. But returning to Qx I can first separate his into a series of terms for
Last edit 3 months ago by
Jannyp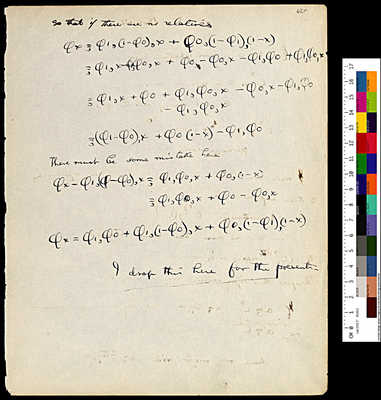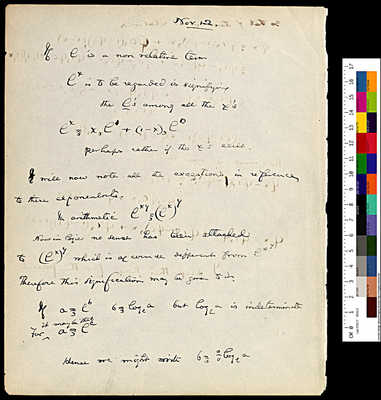 Nov. 12
E is a non relative term Ex is to be regarded as signifying the C's among all the x's
[...]
perhaps rather if the x's exist.
I will now note all the exceptions, in reference to these exponents.
In arithmetic [...] now in logic no sense has been attached to (E^x)^4 which is of course different from E^x^4 Therefore this signification may be gone [...] If [...] but [...] is indeterminate for it may be that [...]
Hence we might write [...]
Last edit 5 months ago by
ap2zj