page_0001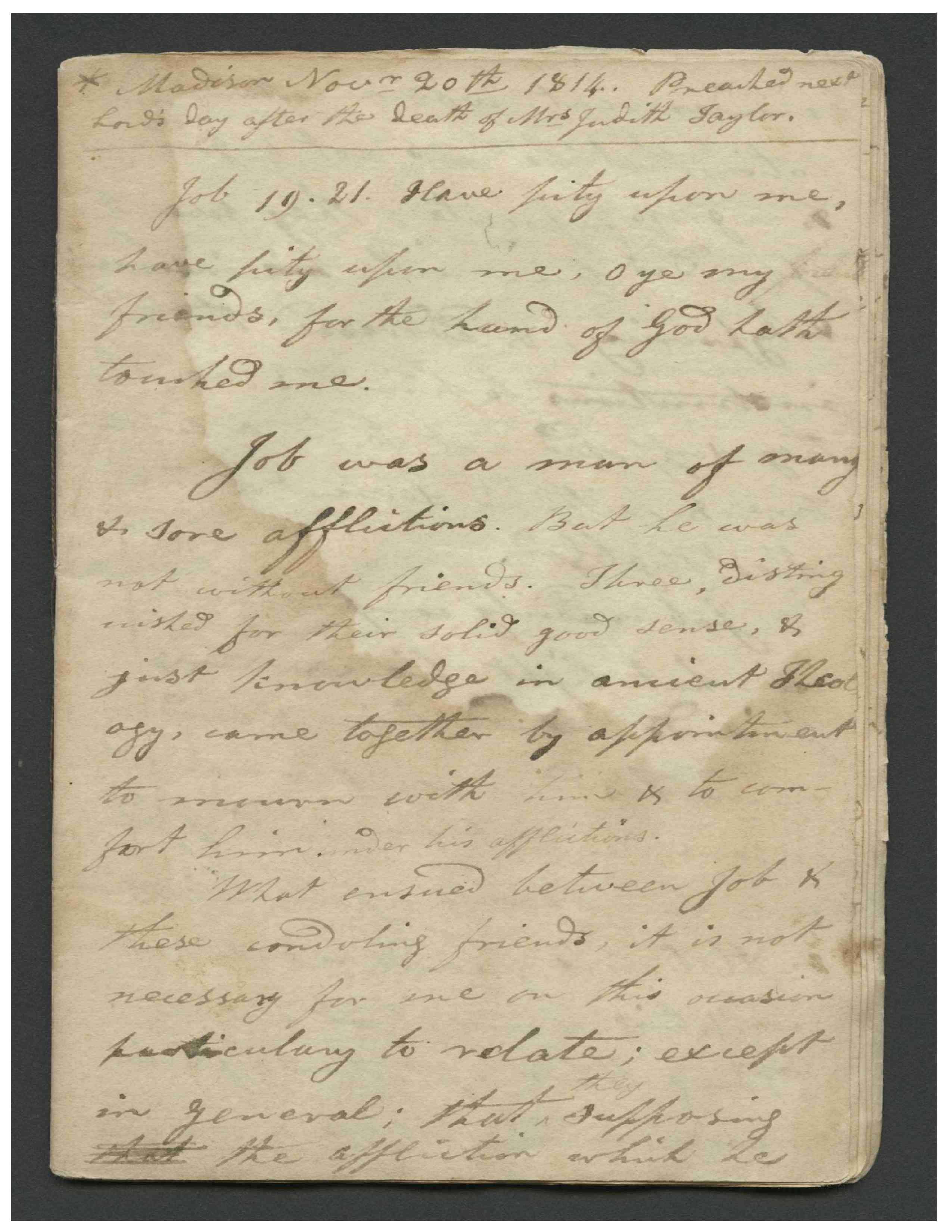 * Madison Novr 20th 1814. Preached next
Lord's Day after the death of Mrs Judith Taylor.
Job 19. 21. Have pity upon me,
have pity upon me, o ye my
friends, for the hand of God hath
touched me.
Job was a man of many
& sore afflictions. But he was
not without friends. Three, disting
wished for their solid good sense, &
just knowledge in ancient theol
ogy, came together by appointment
to mourn with him & to com
fort him under his afflictions.
What ensued between Job &
these condoling friends, it is not
necessary for me on this occasion
particularly to relate; except
in general; that supposing
that the affliction which he
Page Notes
Nobody has written a note for this page yet
Please sign in to write a note for this page