About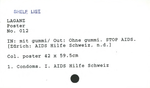 Index cards and finding aids for the collections of the Lesbian and Gay Archives of New Zealand (LAGANZ) | Te Pūranga Takatāpui o Aotearoa: manuscript papers, posters, books, serials, audio and video.
LAGANZ has an important collection of New Zealand and international posters from the lesbian and gay rights and homosexual law reform movements, community events and venues, and from AIDS and HIV awareness and safe sex promotion campaigns.
This posters collection is the focus of our first digitisation initiative and we are starting by transcribing the index cards for the first 700-odd items in the collection.
Works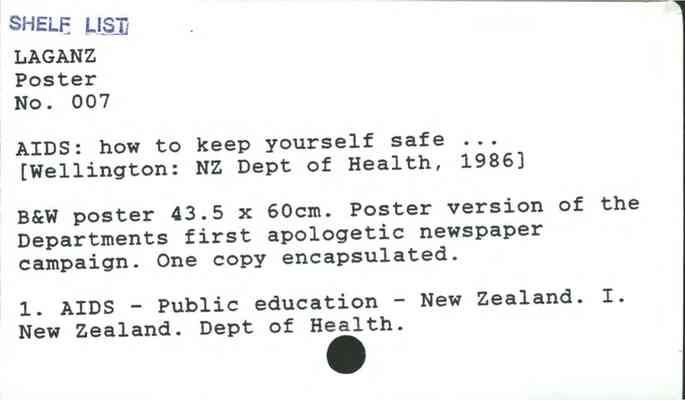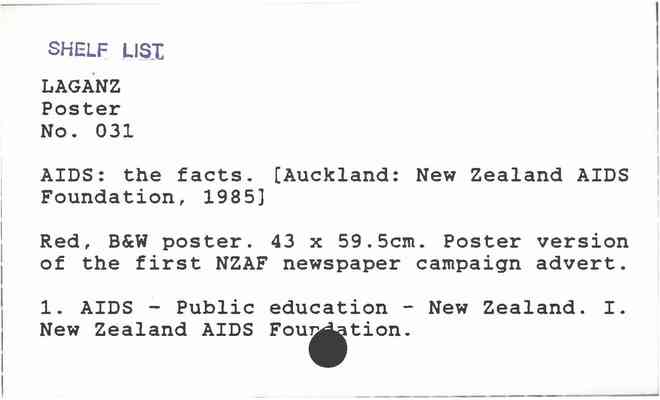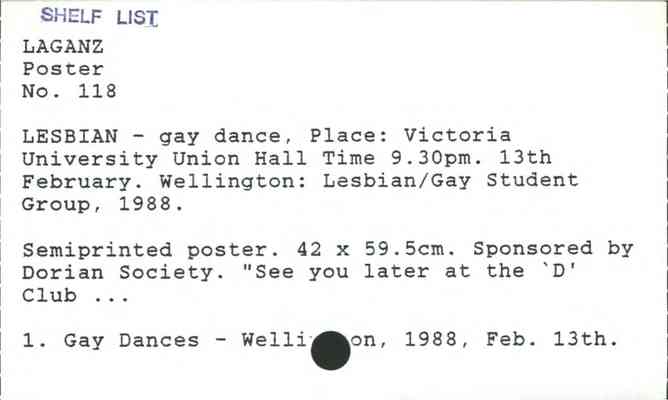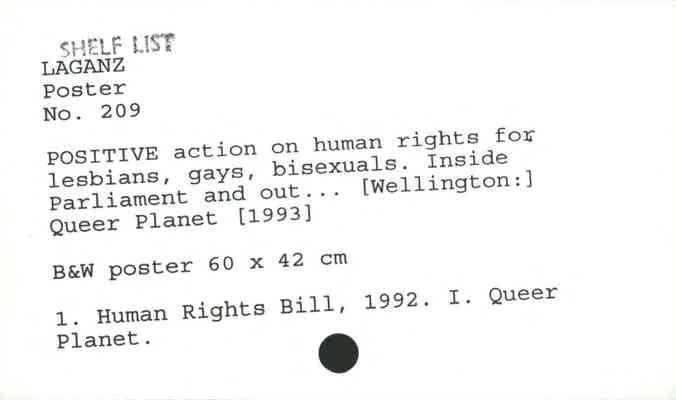 100 pages: 100% corrected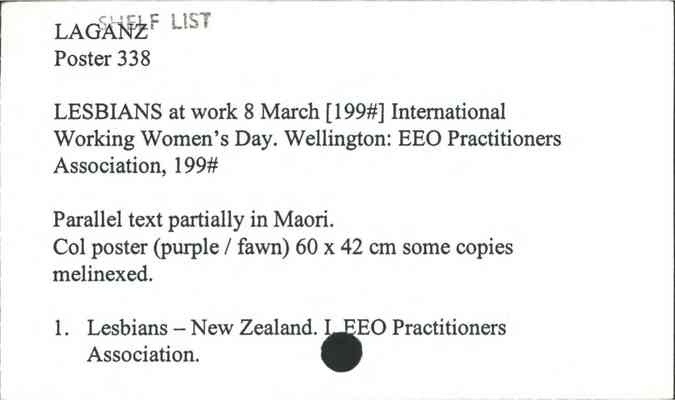 108 pages: 100% corrected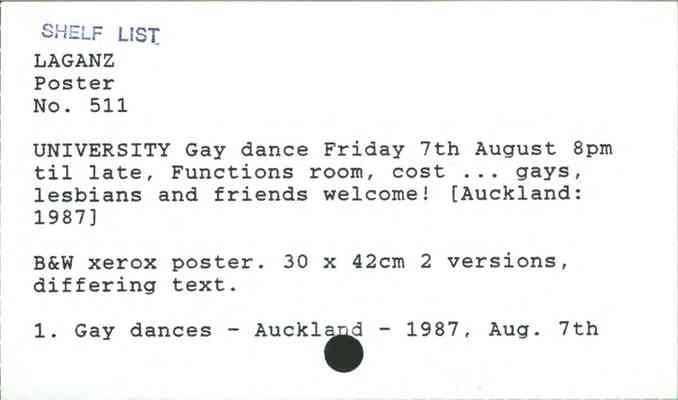 102 pages: 100% corrected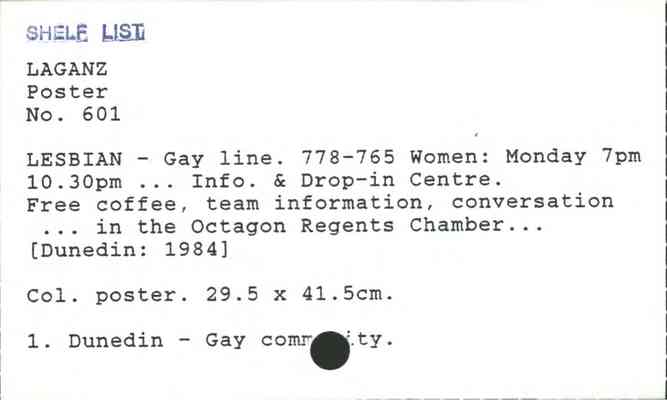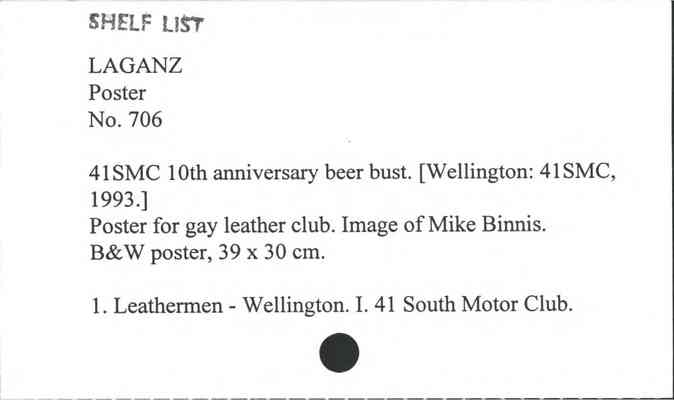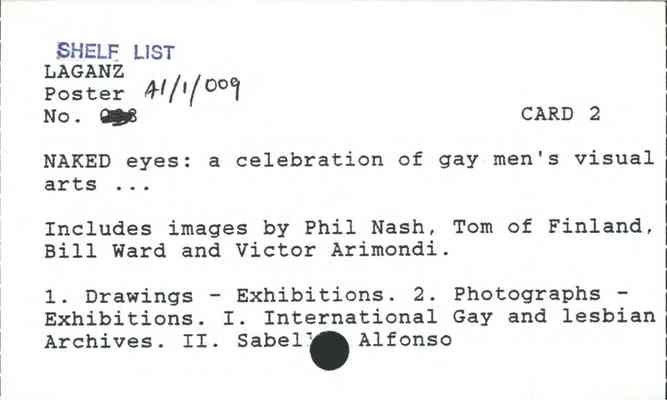 Displaying Work 1 - 10 of 19 in total