About
On 7 January 1919, Governor Davis created the Virginia War History Commission whose goal was "to complete an accurate and complete history of Virginia's military, economic and political participation in the World War." The Commission conducted a survey of World War I veterans in Virginia through the use of a printed questionnaire. Local branches tried a variety of methods and techniques to get soldiers to complete the questionnaire with mixed results. Many soldiers refused to submit a completed questionnaire, fearing that doing so would subject them to future military service.
Each questionnaire has four pages. The first page records information about personal background. The second and third pages record details of the veteran's detailed war record, any injuries, discharge, and occupation after the war. The fourth page contains several questions designed to elicit information about how the war affected the serviceman and how he perceived his experiences during the war. In many cases, the soldier submitted one or two photographs with the questionnaire, one taken before entering the service and another taken afterward, often in uniform, signed and dated.
These questionnaires give us a glimpse into the lives of WWI veterans. Help us transcribe them!
Works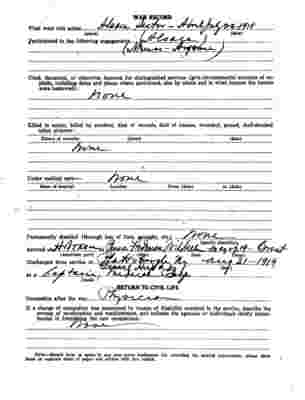 See record at the Library of Virginia Digital Collections.
7 pages: 71% complete (100% transcribed, 29% needs review)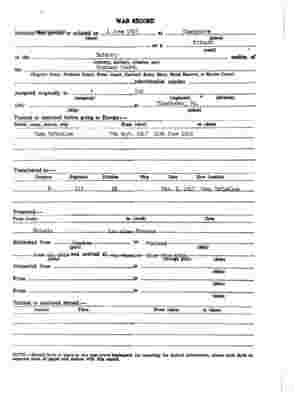 See record at the Library of Virginia Digital Collections.
4 pages: 0% complete (100% transcribed, 100% needs review)