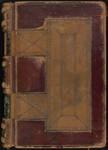 Meeting minutes document the activities of Ohio University's Board of Trustees, beginning with its 1804 founding. Transcription enables full text searching of the volumes for endeavors such as tracing the history of the institution and the region. See volumes covering 1804-1954 in our Ohio...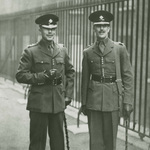 The Cornelius Ryan Collection consists of documents used by Ryan as a research tool in writing his books. During the 1950s and 60s, Ryan, a former war correspondent, placed ads in Reader's Digest to solicit information from veterans including questionnaire responses, interviews and...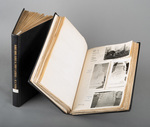 The William E. Peters Papers online collection consists of materials selected from the larger physical manuscript collection which showcase Peters' research and documentation of Athens County, Ohio history and genealogy. The 26-volume scrapbook series of "Range Books" are organized geographically...