About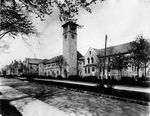 Contains the records of Queen's University at Kingston, including Senate minutes, Board of Trustee minutes, University letters and records of various student associations and clubs.
Works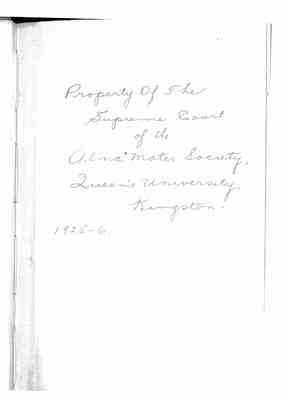 The oldest student association in Canada, the Alma Mater Society (AMS) has been the central student organization at Queen's since its founding in 1858. The Society has had a non-academic court system in place for many years. The item to be described is a volume of minutes from AMS court...
52 pages: 100% complete (35% indexed, 100% transcribed)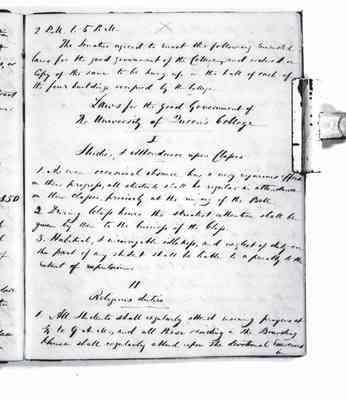 178 pages: 100% complete (3% indexed, 100% transcribed)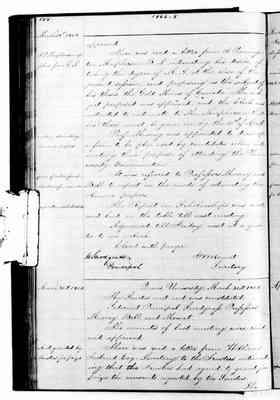 473 pages: 88% complete (2% indexed, 100% transcribed, 11% needs review)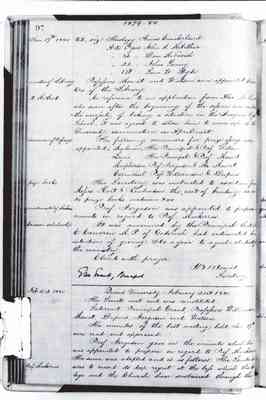 Collaboration is restricted.
367 pages: 31% complete (0% indexed, 36% transcribed, 4% needs review)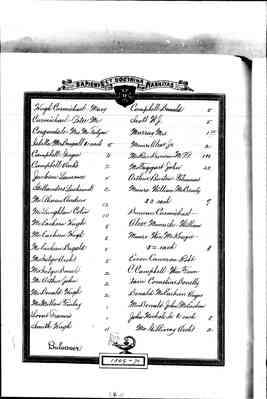 The Domesday Book of Queen's University was established by Queen's Trustees in 1887, at the suggestion of Chancellor Sanford Fleming, to record the names of the university's benefactors and the main events in its history, which were to be written into the book every year. The book was kept up to...
945 pages: 91% complete (1% indexed, 100% transcribed, 8% needs review)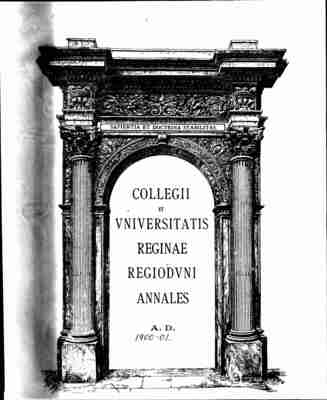 586 pages: 100% complete (3% indexed, 100% transcribed)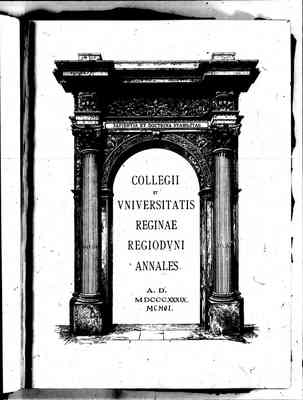 199 pages: 100% complete (0% indexed, 100% transcribed)
Subject Categories