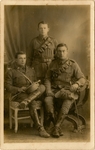 Covering the period 23 August 1914 - 22 February 1917 the diary contains a detailed account of Raymond's enlistment, voyage to Egypt, the Gallipoli Campaign and service in France and Belgium. It also contains a diagram by Raymond of how the shells fell around the ship he was on at the...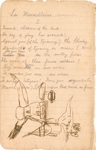 The shipboard diary was written by C.W. Loughridge, the fourth officer of a cargo vessel, the "Torr Head" on its outward voyage from Ireland to Australia, via the Cape of Good Hope. It includes much observational commentary on Port Adelaide, Melbourne, Sydney, and in particular Brisbane where...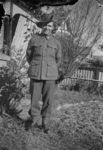 Second World War Diary (covering 16 December 1942 to January 1943) written by Sergeant Herbert, from Townsville. The diary was accompanied by a Pocket vocabulary of Malay Pidgin English and Japanese phrases; Photographs of troops, aircraft and natives, taken in New Guinea at that time.