20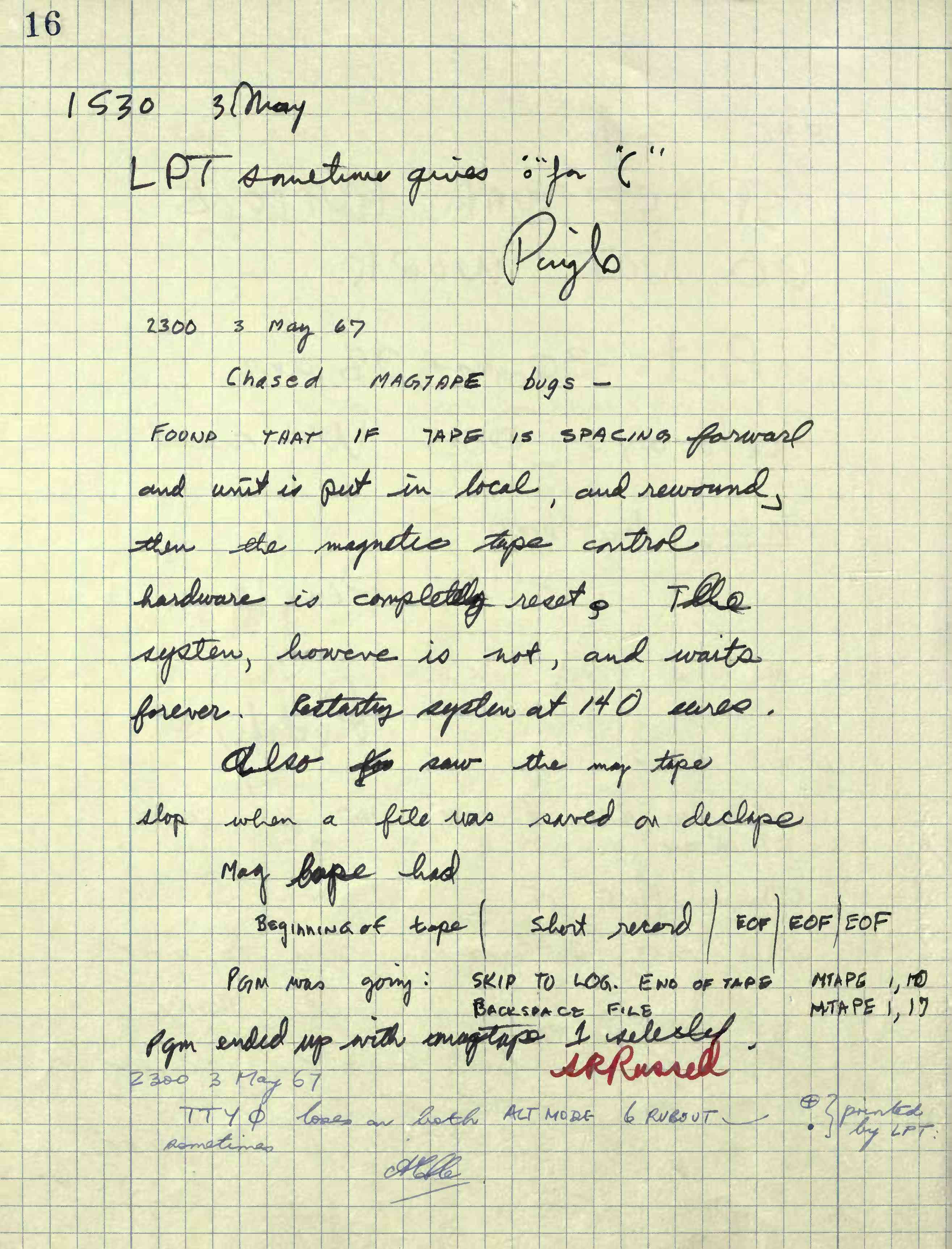 1530 3 May
LPT sometimes gives "a" for "C"
Pingle
2300 3 May 67
Chased magtape bugs -
found that if tape is spacing forward
and unit is put in the locals, and rewound,
then the magnetic tape control
hardware is completely reset. The
system, however is not, and waits
forever. Restarting system at 140 [saves?].
Also saw the mag tape
slop when a file was saved on [declape?]
Mag tape had
| Beginning of tape | short record | EOF | EOF | EOF |
| --- | --- | --- | --- | --- |
PGM was going:
SKIP TO LOG. END OF TAPE MTAPE 1,10
BACKSPACE FILE MTAPE 1, 17
PGM ended up with magtape 1 selected
SRRussell
230 3 May 67
TTY0 loses on both ALT MODE 6 RUBOUT sometimes } printed by LPT
[GNoble?]
Page Notes
Nobody has written a note for this page yet
Please sign in to write a note for this page