23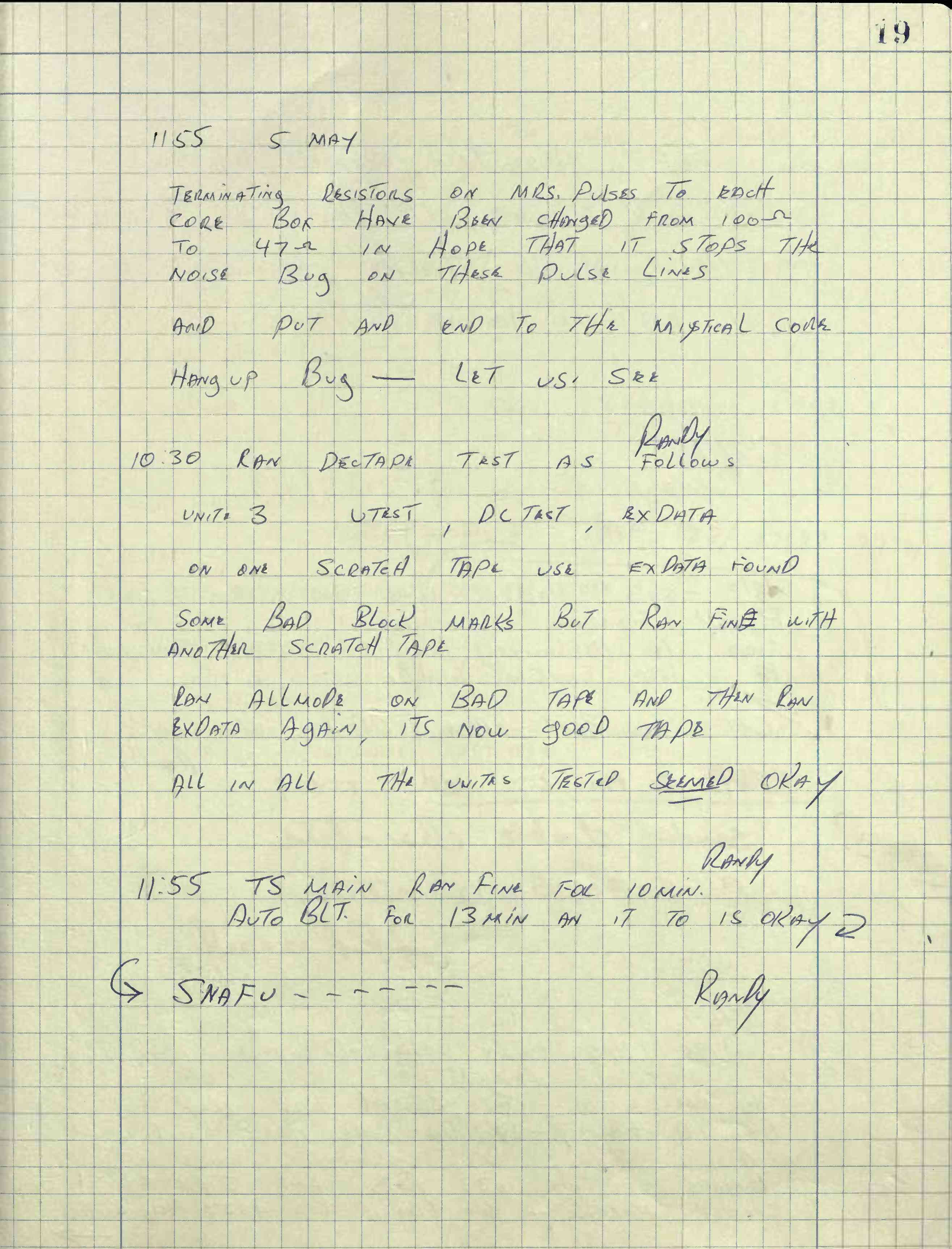 1155 5 May
Terminating resistors on MRS pulses to each
core box have been changed from 100Ω
to 47Ω in hope that it stops the
noise bug on these pulse lines
and put and end to the mystical core
hang up bug - let us see.
Randy
10:30 Ran dectape test as follows
Unit 3 UTEST, DCTEST, EXDATA
On one scratch tape use EXDATA found
some bad block marks but ran fine with
another scratch tape.
Ran ALLMODE on bad tape and then ran
EXDATA again. Its now good tape.
All in all the units tested seemed okay.
Randy
11:55 TS Main ran fine for 10 min.
Auto BLT for 13 min an it to is okay.
SNAFU
Randy
Page Notes
Nobody has written a note for this page yet
Please sign in to write a note for this page