24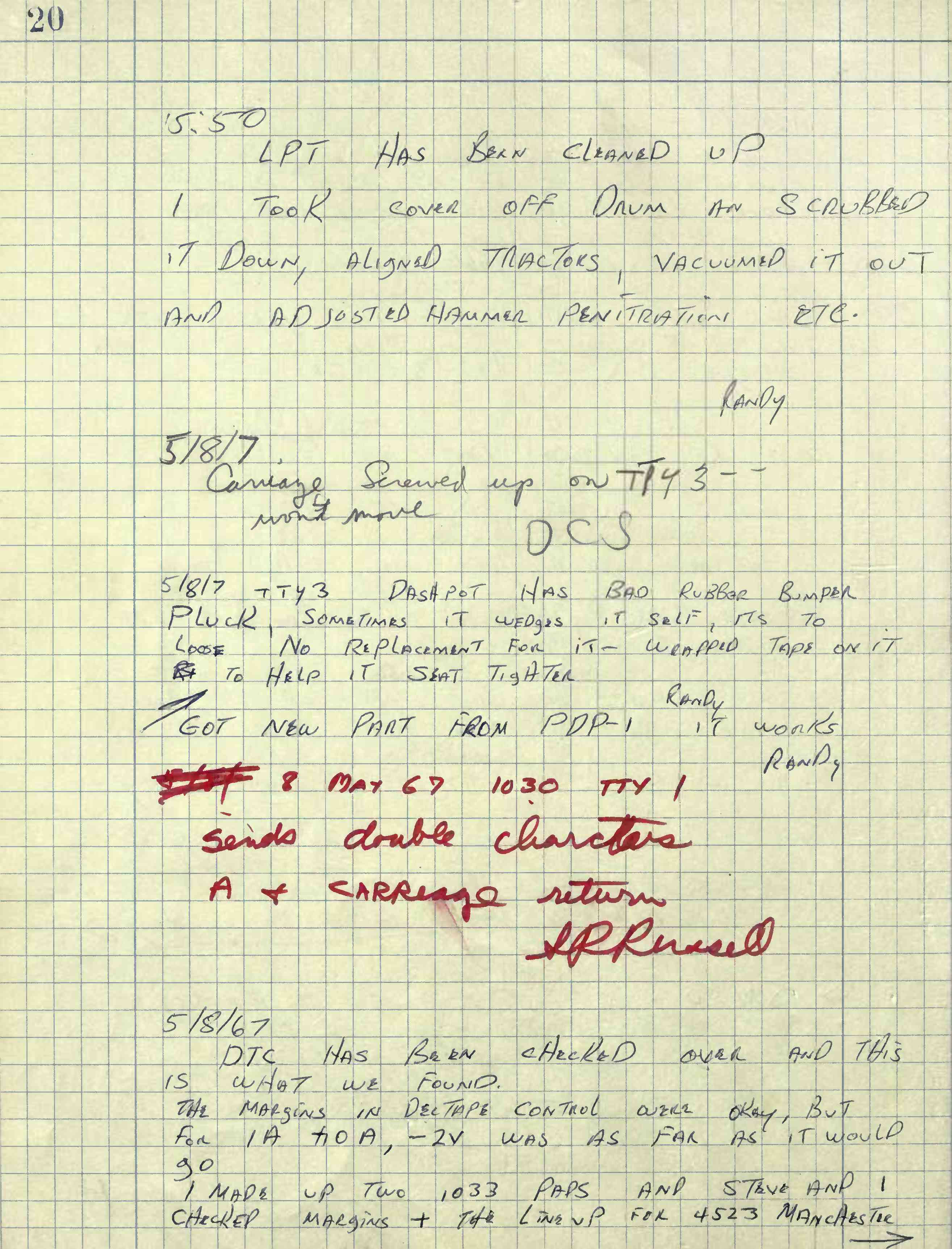 5:50
LPT had been cleaned up.
I took cover off drum an scrubbed
it down, aligned tractors, vaccummed it out
and adjusted hammer penitration etc.
Randy
5/8/7
[Carriage?] screwed up on TTY3 - -
won't move
DCS
5/8/7 TTY3 Dash pot has bad rubber bumper
pluck, sometimes it wedges it self. Its to
loose no replacement for it - wrapped tape on it
to help it seat tighter.
Randy
Got new part from PDP-1 it works.
Randy
8 May 67 1030 TTY 1
Sends double characters
A + Carriage return
SRRussell
5/8/67
DTC has been checked over and this
is what we found.
The margins in dectape control [works?] okay, but
for 1A to 0A, -2V was as far as it would
go
I made up two 1033 pads and [stove?] and I
checked margins + the lineup for 4523 Manchester
Page Notes
Nobody has written a note for this page yet
Please sign in to write a note for this page