About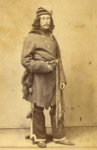 Beginning in 1836, the Kennicotts called The Grove home. The history of their family, their land, and their country are interwoven throughout their letters, photographs, and artifacts. The Grove's collection represents a rare and precious window into the past, and allows us to better understand several periods of the American experience that saw rapid social, technological, and environmental change sweep the nation.

The Kennicott family were avid letter writers. The Kennicott Archives collection includes over 28,000 pages of original letters and period documents, over 5,000 photographs and artifacts related to the Kennicott, Redfield, and Peattie family history from the early 19th century through today.

The Grove has been home to many outstanding individuals but four family members, in particular, are remembered for their exceptional achievements. Dr. John A. Kennicott was a pioneering horticulturist and a leader in efforts to establish the United States Department of Agriculture, the University of Illinois, and the nation's system of universities endowed by federal land grants. His son, Robert Kennicott was a brilliant zoologist, naturalist and a pioneering investigator of the Far North. Thanks to Robert Kennicott's explorations in Russian-America, the United States was able to purchase what is now known as "Alaska" from the Czar of Russia in 1867. Mr. Kennicott lived a short but outstanding life, leaving behind a multitude of exceptional achievements in the field of science. His work for the United States Government as well as many states and museums across the country, took a young nation and moved it forward significantly in the fledgling field of natural history. His untimely death in 1866, was the only thing that could end his search for knowledge and "his brilliant career terminated in his martyrdom to science at the age of thirty."

Donald Culross Peattie was a popular author who inspired readers to appreciate natural history and to recognize the importance of conservation. Robert Redfield was an anthropologist of international renown.
These four men, as well as many other family members, were avid letter writers and today more than 28,000 pages of correspondence are housed in The Grove Archives Building. We are thrilled to recruit "citizen archivists" to assist us in the transcription of these never before seen records.

Works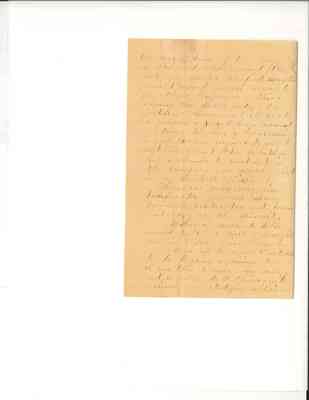 3 pages: 0% complete (0% indexed, 100% transcribed, 100% needs review)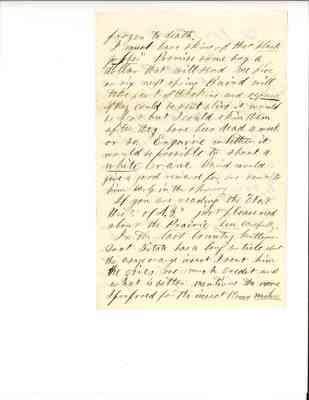 3 pages: 0% complete (0% indexed, 100% transcribed, 100% needs review)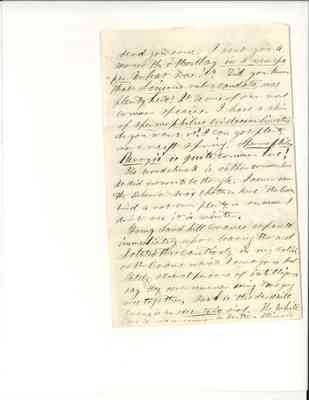 6 pages: 0% complete (0% indexed, 100% transcribed, 100% needs review)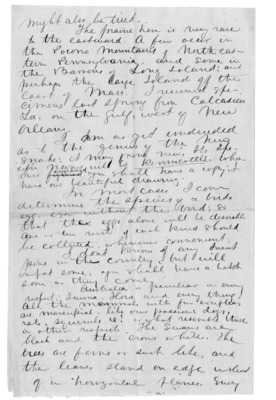 3 pages: 0% complete (0% indexed, 100% transcribed, 100% needs review)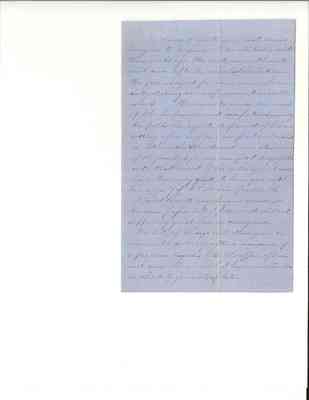 6 pages: 0% complete (0% indexed, 100% transcribed, 100% needs review)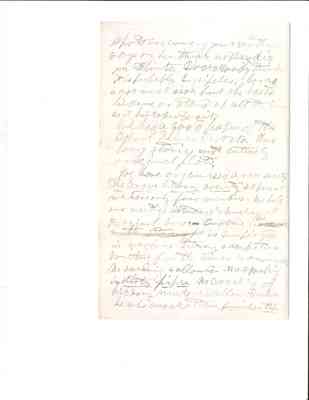 4 pages: 0% complete (0% indexed, 100% transcribed, 100% needs review)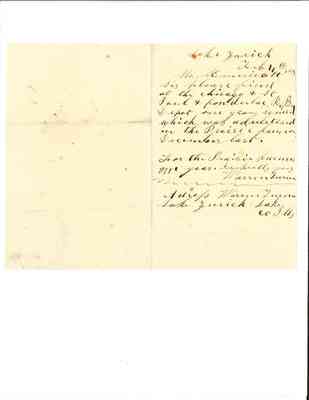 1 page: 0% complete (0% indexed, 100% transcribed, 100% needs review)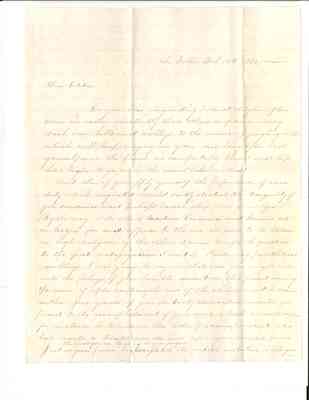 6 pages: 0% complete (0% indexed, 100% transcribed, 100% needs review)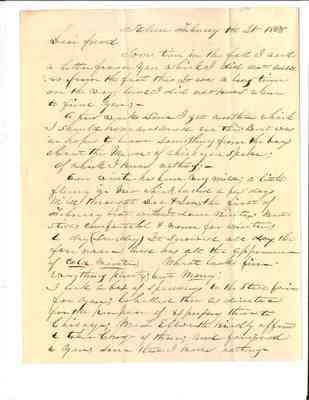 4 pages: 0% complete (0% indexed, 100% transcribed, 100% needs review)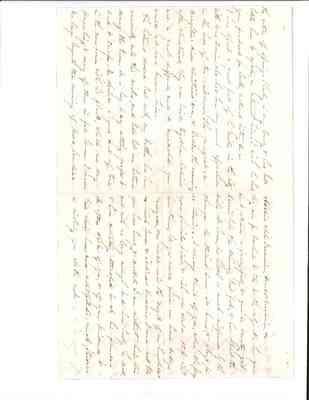 5 pages: 0% complete (0% indexed, 100% transcribed, 100% needs review)
Displaying works 41 - 50 of 1188 in total
Subject Categories