Description
AIATSIS code: L29
AIATSIS reference name: Kunandaburi
Linguist Gavan Breen (1971) says the only linguistic information seems to be a few words given in Howitt (P96) for 'Kurnandaburi'. Previously AIATSIS identified this language as Garendala L29 in their database.
Related Subjects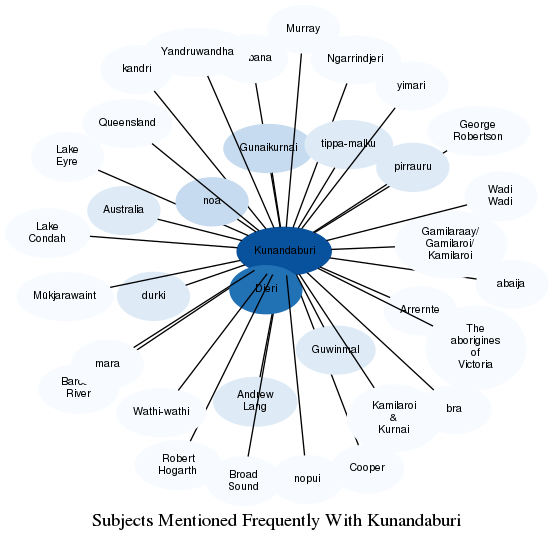 The graph displays the other subjects mentioned on the same pages as the subject "Kunandaburi". If the same subject occurs on a page with "Kunandaburi" more than once, it appears closer to "Kunandaburi" on the graph, and is colored in a darker shade. The closer a subject is to the center, the more "related" the subjects are.