Description
AIATSIS Code: D12
AIATSIS Reference name: PAAKANTYI / PAAKANTJI / BARKINDJI
According to Luise Hercus, A L P Cameron was one of the earliest writers about the Biri-ite. See Luise Hercus 1989, 'Three Linguistic Studies from Far South-Western NSW', Aboriginal History, vol. 13, no. 1, pp. 44-62.
Related Subjects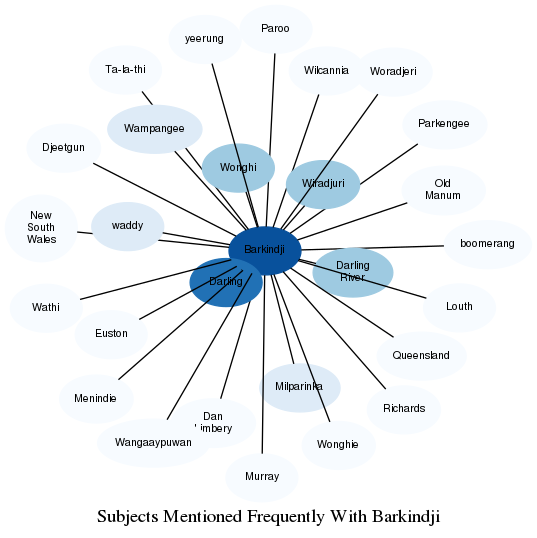 The graph displays the other subjects mentioned on the same pages as the subject "Barkindji". If the same subject occurs on a page with "Barkindji" more than once, it appears closer to "Barkindji" on the graph, and is colored in a darker shade. The closer a subject is to the center, the more "related" the subjects are.