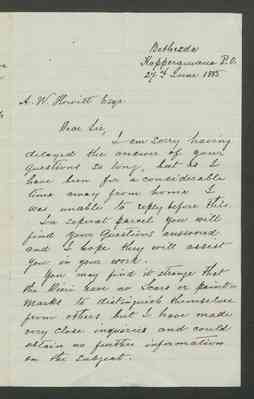 Bethesda Kopperamana P.O. 27th June 1885
A.W. Howitt Esqr.
Dear Sir,
I am sorry having delayed the answer of your questions so long, but as I have been for a considerable time away from home I was unable to reply before this.
In seperat [sic] parcel you will find your questions answered and I hope they will assist you in your work.
You may find it strange that the Dieri have no Scars or paintmarks to distinguish themselves from others but I have made very close inquiries and could obtain no further information on the subject.
Last edit 8 days ago by
ALourie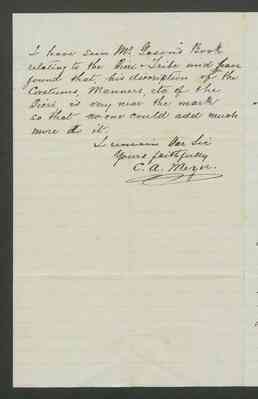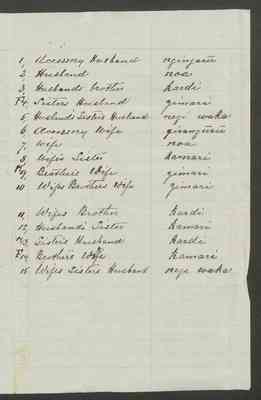 Last edit over 1 year ago by
ALourie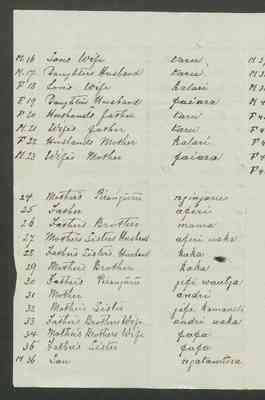 Last edit over 1 year ago by
ALourie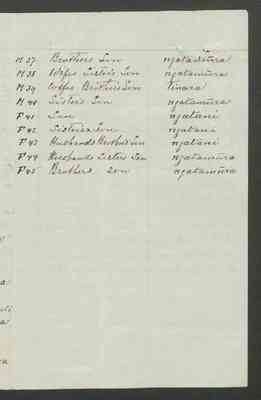 Last edit over 1 year ago by
ALourie
Displaying Page 1 - 5 of 8 in total