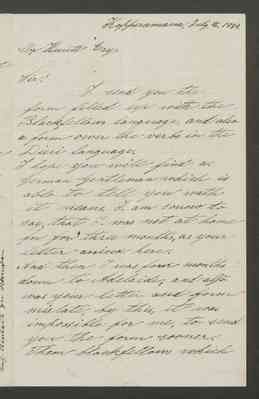 Kopperamana July 16 1878
Mr Howitt Esq
Sir I send you the form filled up with the Blackfellows language, and also a form ower [sic] the verbs in the Dieri langauge.
I hope you will find a German Gentleman which is able to tell you wath [sic] it means. I am sorrow to say that I was not at home for three months, as your letter arrived here.
And then I was four months down to Adelaide, and also was your letter and form mislate [sic], by this, it was impossible for me, to send you the form sooner. Them blackfellows which
Last edit 7 days ago by
ALourie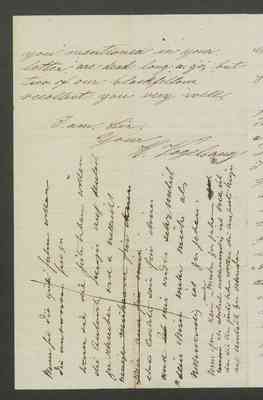 you mentioned in your letter are dead long ago, but two of our blackfellows recollect you very well.
I am Sir Yours H. Vogelsang
Last edit 9 days ago by
ALourie