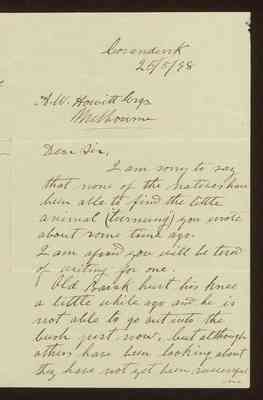 Coranderrk 25/5/98
A.W. Howitt Esq Melbourne
Dear Sir,
I am sorry to say that none of the natives have been able to find the little animal ("turnung") you wrote about some time ago. I am afraid you will be tired of waiting for one. Old Barak hurt his knee a little while ago and he is not able to go out into the bush just now, but although others have been looking about they have not yet been successful in
Last edit 17 days ago by
ALourie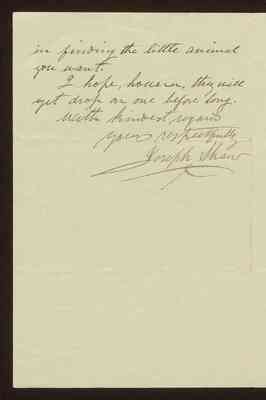 in finding the little animal you want I hope, however, they will yet drop on one before long.
With kindest regards Yours respectfully Joseph Shaw
Last edit about 1 month ago by
ALourie