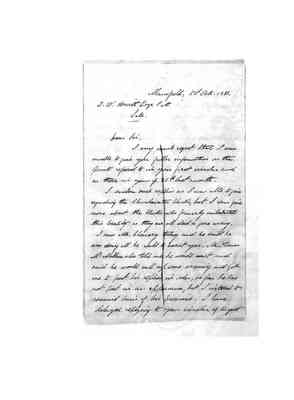 Mansfield, 3rd Octr 1881 A. W. Howitt Esq. P. M. Sale
Dear Sir, I very much regret that I am unable to give you fuller information on the points referred to in your first circular and on those in yours of 26th last month.
I enclose such replies as I am able to give regarding the Blanchewater blacks, but I can give none about the blacks who formerly inhabited this locality as they are all dead or gone away.
I saw Mr Chenery today and he said he was doing all he could to assist you. Mr Thomas McMillan also told me he would assist and said he would call up some evening and get me to put his replies in order, so far he has not put in an appearance, but I intend to remind him of his promise. I have delayed replying to your circular of August
Last edit 26 days ago by
ALourie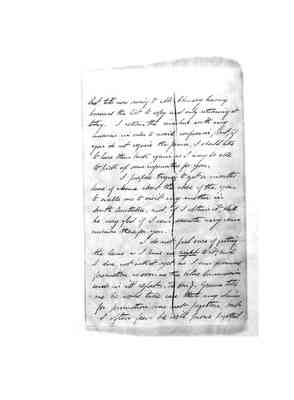 last till now owing to Mr Chenery having borrowed the list to copy and only returning it today. I return the circular with my answers in order to avoid confusion, but, if you do not require the former, I should like to have them back again as I may be able to pick up some information for you.
I propose trying to get a month's leave of absence about the close of the year to enable me to visit my mother in South Australia, and, if I obtain it, shall be very glad if I can execute any commission there for you.
I do not feel sure of getting the leave as I have no right to it, and I dare not ask it yet as I am promised promotion as soon as the Police Commission sends in its report. The Hon. J. Graves told me he would take care that my claim for promotion was not forgotten, but I often fear he will prove forgetful.
Last edit 4 days ago by
ALourie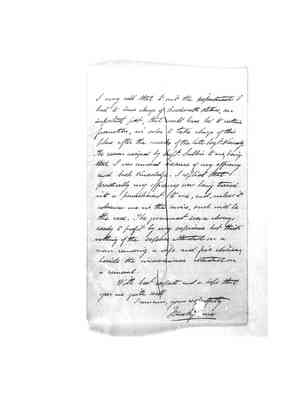 I may add that to suit the Department I had to leave charge of Beechworth station, an important post, that would have led to certain promotion, in order to take charge of this place after the murder of the late Segt. Kennedy. The reason assigned by Supt. Sadler to me, being that I was removed because of my efficiency and bush knowledge. I replied that practically my efficiency was being turned into a punishment to me, and, unless it advances me in the service, such will be the case. The government seem always ready to profit by my experience but think nothing of the expense attendant on a man removing a wife and five children, beside the inconcvenience attended on a removal.
With best respects and a hope that you are quite well. I remain, yours respectfully
Last edit 3 months ago by
ALourie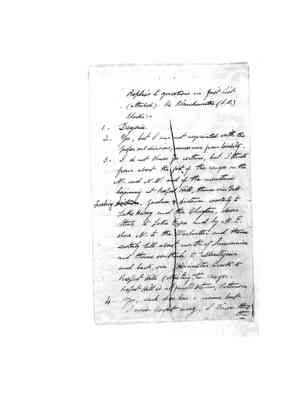 Replies to questions in first list (attached) Re: Blanchewater (S.A.) blacks:1. Deyerie 2. Yes, but I am not acquainted with the proper sub divisions, names were from locality. 3. I do not know for certain, but I think from about the foot of the ranges on the N. and N.W. end of the mountains beginning at Prospect Hill, thence via Mts Freeling, Gardiner & distance westerly to Lake Harry and the Clayton, down that to Lake Eyre and by its E. shore N. to the Warburton and thence easterly till about north of Innaminca and thence southerly to Mulligan and back, via Hamilton Creek to Prospect Hill (skirting the ranges Prospect Hill is at Jacob's Station, Petamora 4. Yes, each class has a name, but I never learnt any. I know that the
Last edit 4 months ago by
ALourie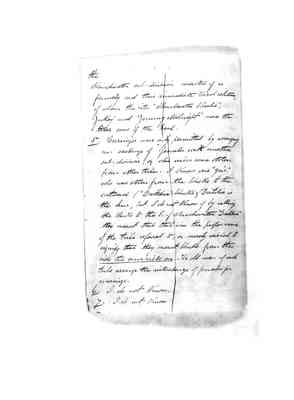 the Blanchwater [sic] sub-division consisted of a family and their immediate blood relatives, of whom the late "Blanchewater Charlie", "Jackey" and "Jeremy Midnight" were the three sons of the head. 5. Marriages were only permitted by arranging an exchange of females with another sub-division, or else wives were stolen from other tribes. I know one "gin" who was stolen from the blacks to the eastward ("Deitchie" blacks) Deitchie is the Sun, but I do not know if by calling the blacks to the E. of Blanchewater "Deitchie" they meant that was the proper name of the tribe referred to, or merely wished to signify that they meant blacks from the side the sun rises on. The old men of each tribe arrange the interchange of females for marriage. 6. I do not know 7. I do not know.
Last edit 3 months ago by
ALourie