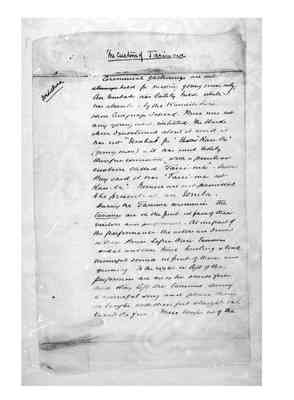 The Custom of Tari-ma
Wakelbura Ceremonial gatherings are not [always - crossed out] held for making young men only. An Umbah was lately held while I was absent - by the Wandilibura whose language I speak. There were not any young men initiated. The blacks whom I questioned about it said it was not "Umba" for "[Kow-crossed out]" "Kau-la" (young men) - it was most likely therefore connected with a peculiar custom called "Tarri-ma". I noted they said it was "Tarri-ma not Kau-la." Women are not permitted to be present at an Umba. During the Tarrima ceremonies the tarrimas are in the front in face of their visitors and performers. At one part of the performance the actors are down on their knees before their tarrimas and at another time howling a loud mournful sound in front of them and quivering. To the right or left of the performers are one or two small fires and they left the tarrimas during a mournful song and place them on boughs with their feet straight out towards the fire. These boughs are of the
Last edit over 1 year ago by
ALourie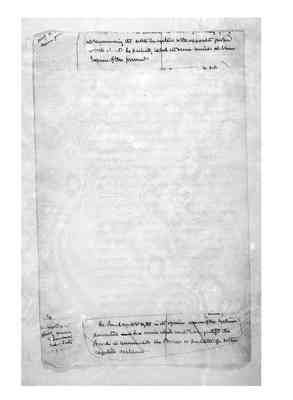 in recommending that either the system or the apparatus proper or both should be partially tested on some issue at the expense of the [??]
The Board regrets to say that in its opinion not one of the systems demonstrated has merit which would have justified the Board in recommendation the Bonus or part thereof to the respective applicant.
Last edit over 1 year ago by
ALourie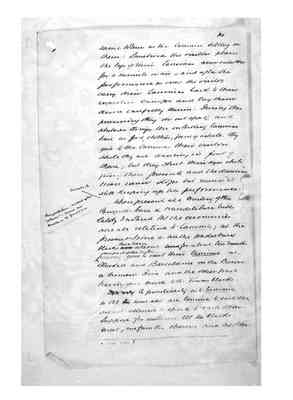 14 same totem as the tarrimas sitting on them. Sometimes the visitors place the legs of their tarrimas across each other for a minute or two - and after the performance is over the visitors carry their tarrimas back to their respective camps and lay them down carefully therein. During this proceeding they do not speak and whatever things the onlooking tarrimas have as food, clothes, fancy articles they give to the tarrimas their visitors while they are dancing in front of them; but they shut their eyes while giving these presents and the dancing man never stops but receives it still keeping up his performance.
When present at a meeting of the Burgullabura + Wandilibura tribes lately I noticed that the ceremonies were all relative to tarrima; at the present time x all the Wakelbura blacks have been [are - crossed out] absent [and - crossed out] for about ten months one part of the tribe having gone to visit their tarrimas at Blackall and Barcaldine on the Barcoo or Thomson River and the other part having gone north to the Towers blacks.
A peculiarity as to tarrima is that two men who are tarrima to each other are bot allowed to speak to each other. Suppose for instance that two blacks meet, one from the Barcoo and the other
x- [?1851?]
[written in left side margin] see contra A
Burgullabura - called after "plains" - classes are Mallera + Yungera
Last edit over 1 year ago by
ALourie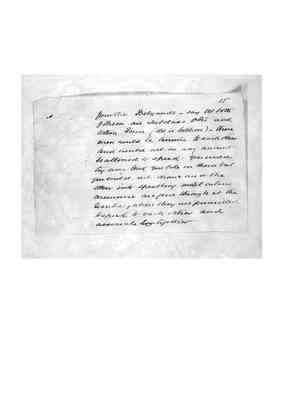 15 from the Belyando - say that both of them are subclass Obū and totem Emu (that is brothers) - these men would be tarrima to each other and would not on any account be allowed to speak. You could try any trick you like on them but you could not deceive one or the other into speaking until certain ceremonies are gone through at the Umba, when they are permitted to speak to each other and associate [log - crossed out] together.
Last edit over 1 year ago by
ALourie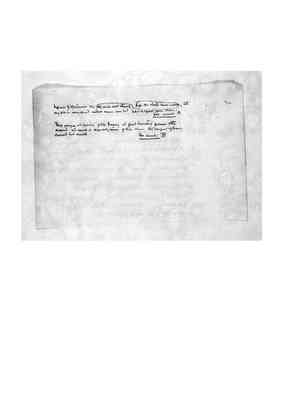 I am of opinion that they did not think before the white man came that any of their race died unless some one had placed a spell upon them See contra A
This song is in praise of the bravery and great hunting powers of the deceased and speaks in degrading terms of those whom they suspect of having caused his death See contra B
Last edit over 1 year ago by
ALourie