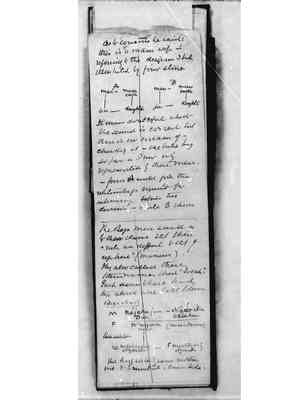 As for cousins he said: this is a man's wife - referring to the diagram I had illustrated by four stones.
A man - mans sister
son - daughter
B man - mans brother
son - daughter
It seems doubtful which he seemed is correct but there no meaning checking it - the [??] so far a [???] represented by these men. - form A would give the relationship regard for intermarriage between two divisions - while B [??]
The Bega men said a [??] their classes that their "rule was different to that of up here" (Maneroo). They also called their totem names their "Joeah". Each seems to have had [????????] Bega Charly M - Najatajan - Ngariba Bat - Waterhen F - Wagora - (no second name) crow
His sister M - Najatajan - F natajajan Ngariba - Ngariba
His half sister by same mother his Murrumbul = brown snake.
Last edit about 1 year ago by
ALourie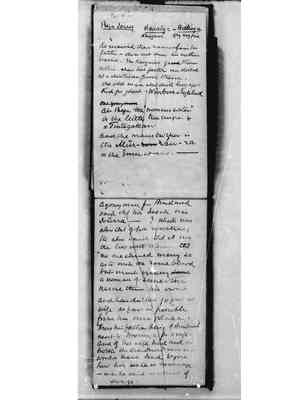 Bega Jerry Kaualga - Billiya Kangaroo - Grey Magpie He received these names from his father - does not know his mothers name. The Kangaroo gave them while where his father was killed at a distance from them. One old man who died long ago had joeah - Winbore = eaglehawk. At Bega the "woman's sister" is little tree creeper = Tintegallan and the man's brother is the Mur-rau-ra = the emu wren.
[next page]
A young man frm Braidwood said that his Joeah was Iurra - ? which was also that of his father. He also said that it was the law with them that "no one should marry so as to mix the same blood but must marry a women of some other name than his own and [???] go for a wife as far a possible from his own place. Thus his father being of Braidwood went to Moruya for a wife. And if his wife had had a brother the Braidwood man would have had to give from his sister in exchange - or as he said as a kind of swap.
Last edit about 1 year ago by
Kurnai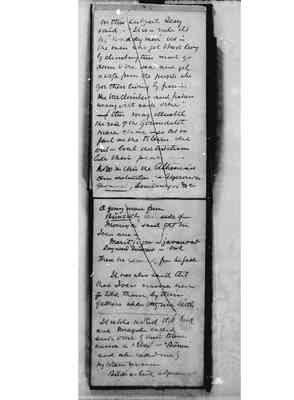 on this subject Jerry said "It is a rule that the "waddymen", that is the men who get their living by climbing trees must go down to the sea and get a wife from the people who get their living by fishing. The tree climbers and fishers marry with each other".
(This may illustrate the rise of the Gournditch mara clans - so that in part as the totems die out - local distinctions take their place Note in this the Athenians class distinction i.e. Algicores +c Geomorir, Demiourgoi +c
[next page]
A young man from Bungully this side of Moruya said that his Joea was Meritjigar - Jaraurat Long nosed bandicoot - owl
These he received from his father.
It was also said that these Joea names were told them by their fathers when they were little.
It is liked noted that Jack and Mragula called each other by their totem names "Ebai" and "Bunin" and also called me my totem name. Bud-a-luk - Iguana
Last edit 26 days ago by
ALourie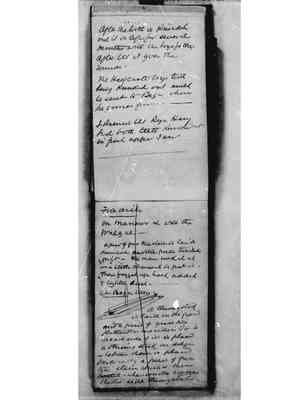 After the tooth is knocked out it is left for several months with the boys father after that it goes the rounds.
The Halfcaste boys tooth being knocked out would be sent to Bega where he comes from.
I observed that Bega Harry had both teeth knocked out in [??] upper [??]
[next page]
Fire drills On Maneroo and with the Walgal.
A piece of grass tree stem is laid down and another piece twirled on it - two men worked at - a little charcoal is out in. Then fuzzed up back added to lighted bush.
At Bega was [Illustration] A [?throwing?] stick is laid on the ground on it a piece of grass [??] flatten[??] one side is laid on each side of it is placed a [?throwing?] stick on edge - between them is placed vertically a piece of grass tree stem which is then [?twisted?] - when smoke comes the two side [??] sticks
Last edit about 1 year ago by
ALourie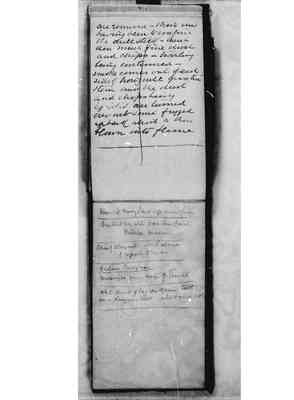 are removed - their use having been to [?confuse?] the drill stick - there is then much fine dust and chips - twirling being [?continued?] - smoke comes out of each side of [??] grass tree stem and the dust and chips being ignited are turned over [?with or into?] some fuzzed up bark which is then blown into flame [next page]
Where did Murray Jacks wife come from
Braidwood boy what [??] his Joeah nūrra mean
Charly Alexander - Salmon to repeat to me Gesture language Messengers fixing days of travel What kind of bag do they send teeth in - Kangaroo teeth - who carries it?
Last edit 26 days ago by
ALourie