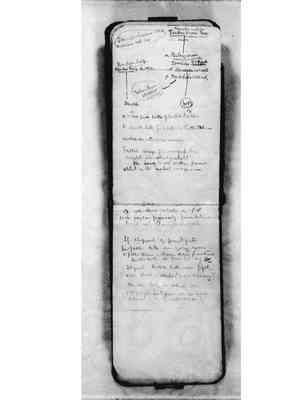 Tanera-tauera-era mountain ash tree
mountain ash tree Touera Torrer Era wife
M Bebejern Ken Ken boop Tonderie-ereuk Ken Ken boop Brother F Tonderr wruk F Tonderer-ereuk
Nurailum bellŭk women
Daughter WB
(1) (2) A man gives sister of tribal brother to another tribe for a wife for latter (2)
mothers do not arrange marriage
Father arranges for marriage for his daughter when about puberty This according to old William forms [?situation?] as to actual marriage.
[next page]
If elopement of promised girl her father takes some young men to follow them - there are for instance Her older brother who gave her away Eloped brother + [??] fight with shield + club ([??] with boomerang)
then when both are bleeding the old people interfere - [??] you have blood (then they rub over)
Last edit about 1 month ago by
ALourie
Marriage Taking Bebejern as an instance and his Brother Jack Wotherly then a son Berak of former + daughter of latter are brother and sister. Berak and the daughter of his father's sister are not brother + sister but are so "near to each other" that they cannot marrynor could their children marry as far as the relationship could be [placed - crossed out] traced.
If William wanted a wife he would know to get one from some distant place and not being related to him.
If Bebejern had a daughter about the age of puberty he would look round for a suitable husband for her. Some young man say of the Goulburn tribe being of the opposite class name. Having found one he must make it known to his friends i.e. the other old men
And in this arrangement - the girl's brother had no part - [fr - crossed out] but the son of her father's elder brother would
[next page]
exchange her for the sister of the chosen husband with the bride's elder tribal brother - i.e. the [elder brother - crossed out] son of her father's elder brother.
If she eloped say with a Geelong man before marriage her father would not go after himself but would send some young men i.e. her brothers - especially that one who had exchanged her in present. If caught the [??] fought with the "[??]" of the girl - both armed with boomerangs clubs + shields. When both had been wounded i.e. blood drawn the old people would intervene saying "now you both lost blood" - making friends. Each would take some of his own blood + rub it over the other.
(this was all William said about elopement + also what he said about marriage ceremony what he here repeated)
Last edit about 1 month ago by
ALourie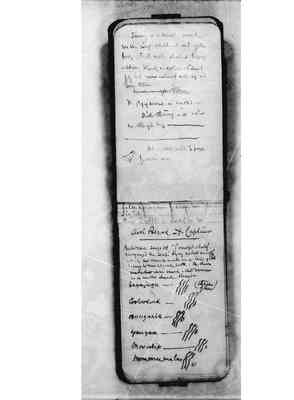 Turnung is a small animal see the rough sketch at end of this book. Tail rather short & hairy -silvery black in colour. Cannot fly but runs actively all up and down trees
[Is not one of the Totems - crossed out]
The flying mouse is called Did-thūng - is not one of Bunjil's boys
see written note 6 pages further on [small sketch]
[next page]
Ask Berak and Captain Batman says that "Principal chief recognized the secret "Sydney natives' mark" which two blacks made in a tree, and referring to knocking out tooth. He then Made his own mark - the same as is in the deed thus:- Jagajaga - [illustration of the mark made by this man] (three of them) Cooloolock - [illustration of the mark made by this man] Nungarie - [illustration of the mark made by this man] Yanyan - [illustration of the mark made by this man] Moonwhip - [illustration of the mark made by this man] Mommamalar - [illustration of the mark made by this man]
Last edit about 1 month ago by
ALourie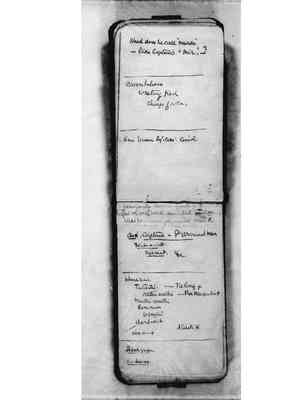 Last edit about 1 month ago by
ALourie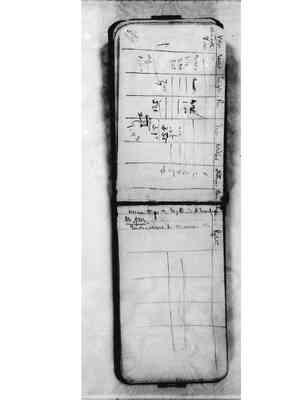 Displaying Page 26 - 30 of 41 in total