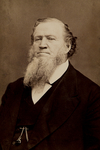 The first governor of the Utah Territory and president of the Church of Jesus Christ of Latter-day Saints (Mormon) died August 29, 1877. At the time, the church practiced an arrangement wherein the president held property and real estate as "trustee-in-trust." This allowed Young to direct and...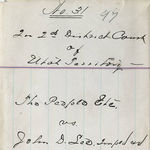 All transcription of the John D. Lee case files are DONE. Please don't join expecting any more works to be added.Explore the Subjects tab to see all the names and places getting linked from within documents. Case files document criminal cases as they proceed through the court system and...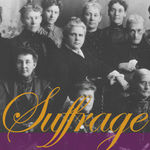 Various documents and records from the Utah State Archives and Records Service related to the suffrage of women in the Utah Territory and State of Utah. See also an online exhibit for "Suffrage and Stories of Utah Women" and blog posts featuring women's stories throughout 2020.