7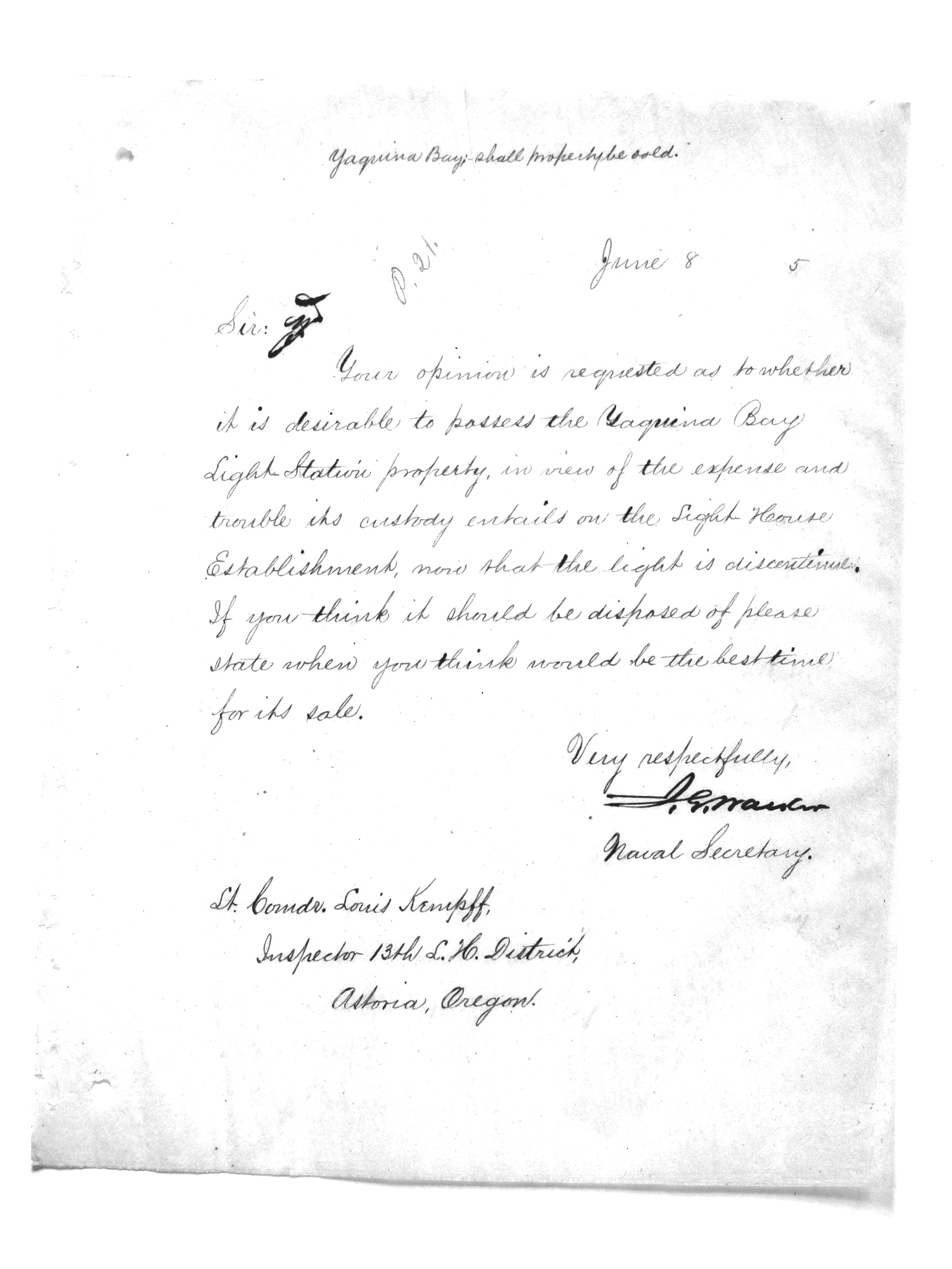 Yaquina Bay: shall property be sold.

June 8 5

Sir:

Your opinion is requested as to whether it is desirable to possess the Yaquina Bay Light Station property, in view of the expense and trouble its custody entails on the Light House Establishment, now that the light is discontinued???. If you think it should be disposed of please state when you think would be the best time for its sale.

Very respectfully,
???
Naval Secretary

Lt. Comdr. Louis Kempff
Inspector 13th L.H. District,
Astoria, Oregon.

Page Notes
Nobody has written a note for this page yet
Please sign in to write a note for this page