4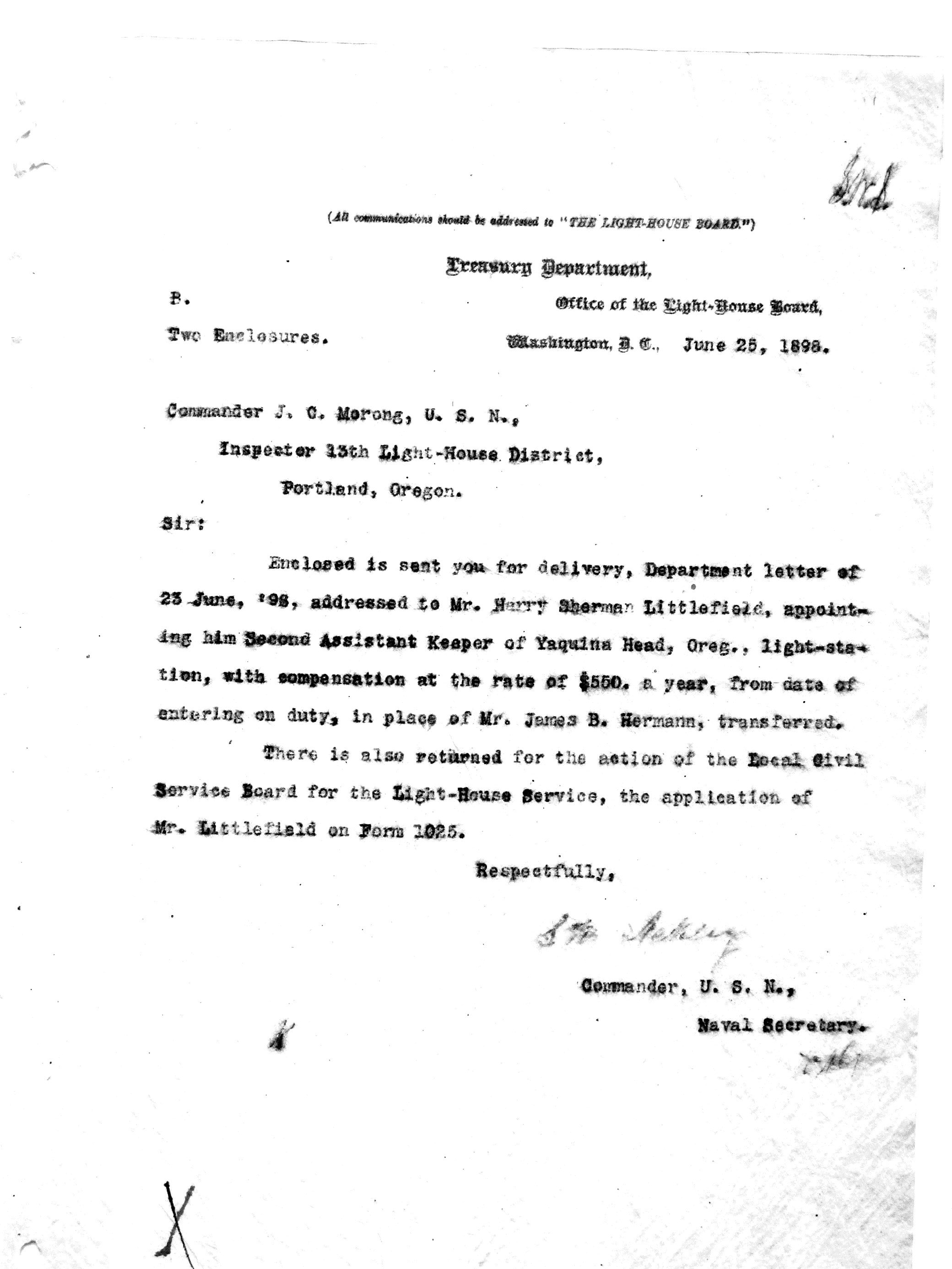 Treasury Department
Office of the Light-House Board,
Washington, D.C.
June 25, 1898

B. Two Enclosures

Commander J.C. Morong, U.S.N.
Inspector 13th Light-House District,
Portland, Oregon.

Sir:

Enclosed is sent you for delivery, Department letter of 23 June, '98, addressed to Mr. Harry Sherman Littlefield, appointing him Second Assistant Keeper of Yaquina Head, Oreg., light-station, with compensation at the rate of $550 a year, from date of entering on duty, in place of Mr. James B. Hermann, transferred.

There is also returned for the action of the Local Civil Service Board for the Light-House Service, the application of Mr. Littlefield on Form 1025.

Respectfully,

Commander, U.S.N.,
Naval Secretary
Page Notes
Nobody has written a note for this page yet
Please sign in to write a note for this page