3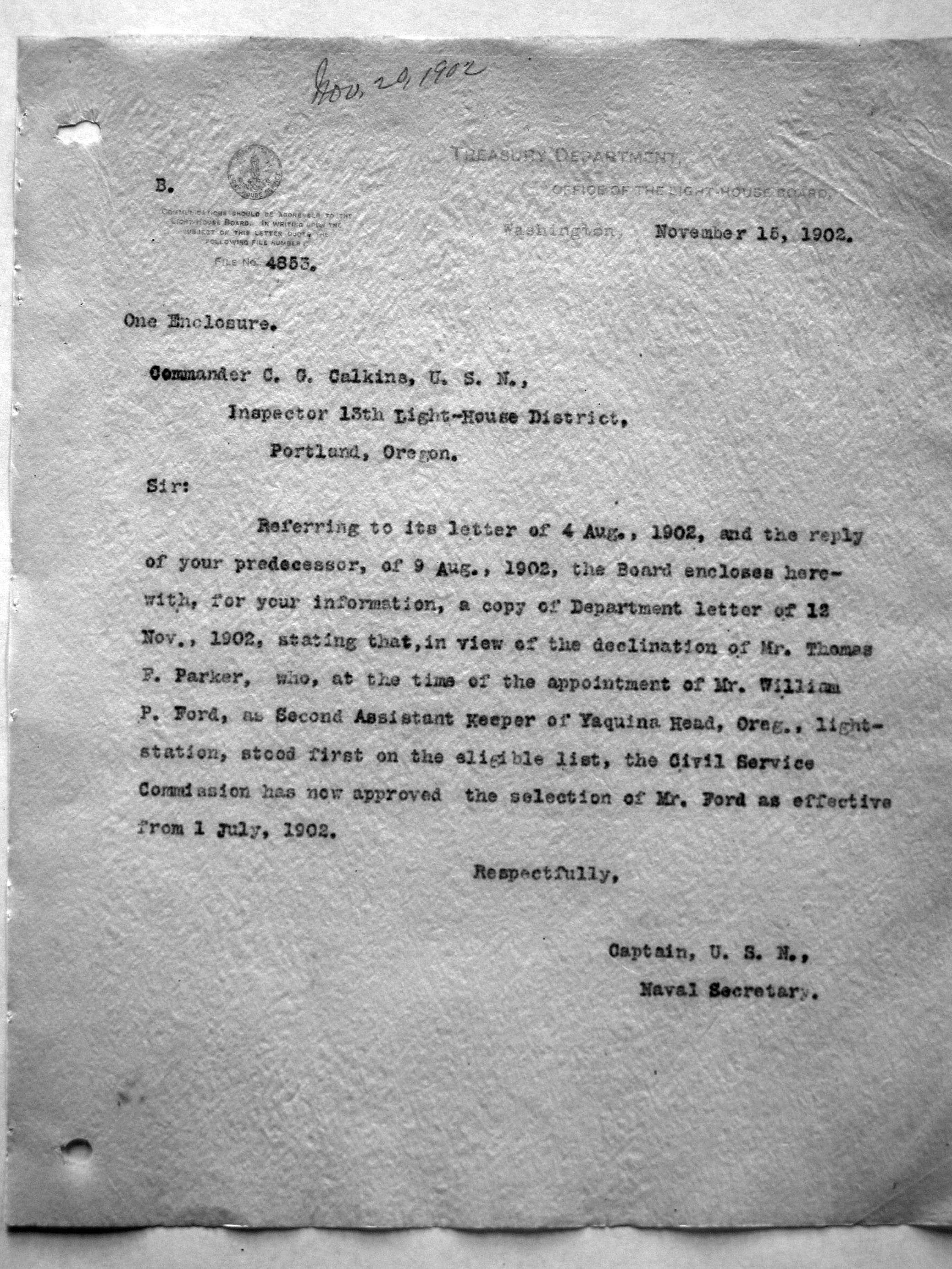 Nov. 20, 1902

TREASURY DEPARTMENT,

OFFICE OF THE LIGHT-HOUSE BOARD

Washington, November 15, 1902.

B.

File No. 4853

One Enclosure.

Commander C. G. Calkins, U. S. N.,
Inspector 13th Light-House District,
Portland, Oregon.

Sir:

Referring to its letter of 4 Aug., 1902, and the reply of your predecessor, of 9 Aug., 1902, the Board encloses herewith, for your information, a copy of Department letter of 18 Nov., 1902, stating that,in view of the declination of Mr. Thomas F. Parker, who, at the time of the appointment of Mr. William P. Ford, as Second Assistant Keeper of Yaquina Head, Oreg., light-station, stood first on the eligible list, the Civil Service Commission has now approved the selection of Mr. Ford as effective from 1 July, 1902.

Respectfully,

Captain, U. S. N.,
Naval Secretary.
Page Notes
Nobody has written a note for this page yet
Please sign in to write a note for this page